Hey there! My name is Margarita and I'm a total DIY beauty addict! I've been making up my own skincare and bath products for the past 7 years and I'm excited to share all my secrets with you on this blog.
I got into DIY cosmetics when I realized that I was spending way too much money on fancy beauty products. Little did I know that I could make most of the skincare and bath products I buy at a fraction of cost! Now, I'm on a mission to help you save some cash and get creative in the process.
I don't just stick to natural ingredients – although they're awesome! – I'll work with anything that's safe, effective, accessible and easy for you to get your hands on. My ultimate goal is to help you create SAFE, EFFECTIVE and super FUN beauty products that you can use and share with your friends.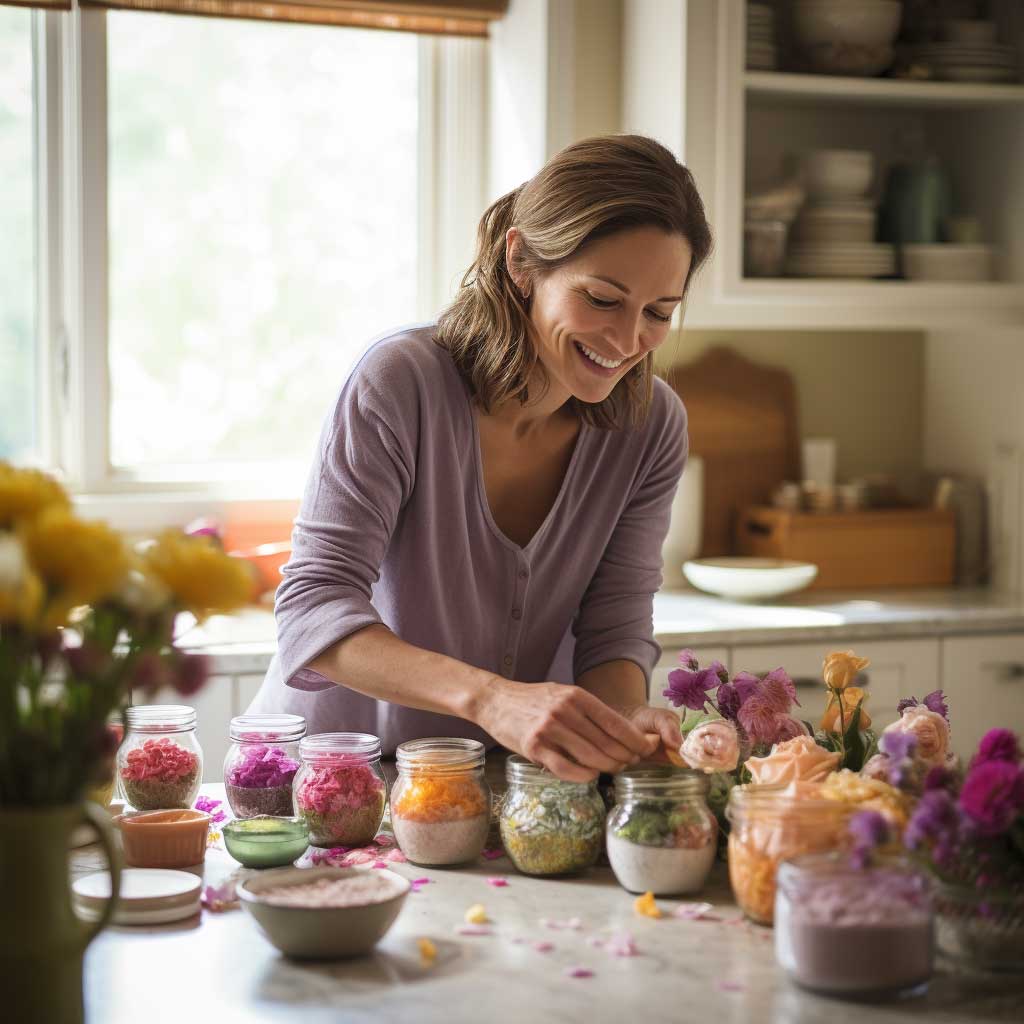 I've been running this blog for 5 years now and I'm blown away by all the love and support I've received from my readers. I'm always testing new recipes and experimenting with different techniques so that I can bring you the very best of DIY beauty.
If you want to see more of my recipes and stay up-to-date on my latest beauty creations, be sure to follow me on social media. You can find me on:
So, what are you waiting for? Let's get making some awesome homemade cosmetics!