Bath bomb tag "Something to help you relax…"
This post contains affiliate links. If you click and make a purchase, I may receive a commission. Thanks.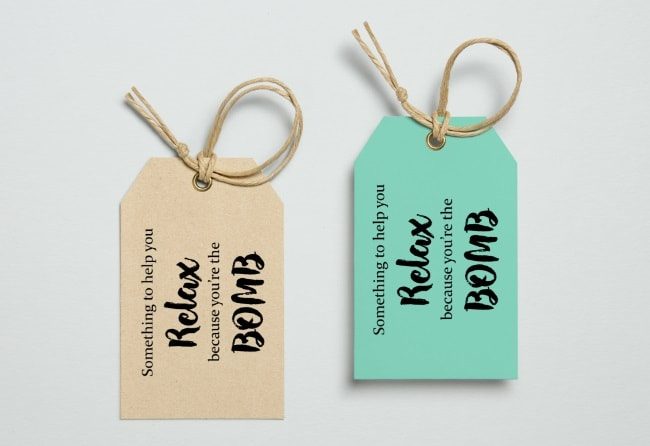 Beautiful and simple bath bomb label design with a saying " Something to help you Relax because you're the BOMB". This tag is great for gift packing. It replaces the need for a postcard and delivers a message that is thoughtful and funny at the same time. 
This label comes in pdf and doc formats. The design itself has no color. It looks best when printed on a thick colored paper. Printing on a thick colored paper and then cutting out will produce higher quality results than if you would have to print the entire colored background. Picture above helps to show how it would look if you would print it on a light brown or mint colored paper.