Anti-aging Walnut shell face scrub recipe
This post contains affiliate links. If you click and make a purchase, I may receive a commission. Thanks.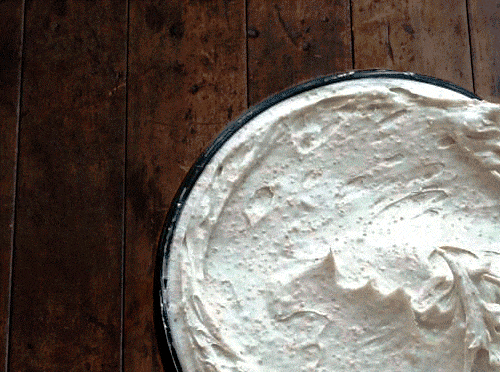 I strongly believe that our skin, especially facial skin, should be nourished whenever possible. We all want to look after it but, ah, it does require time and its not always possible to remember to treat yourself with a nourishing face mask.
This nourishing anti-aging face scrub is a great solution. It is a scrub and a mask in one. Ground walnut shells provide efficient but gentle exfoliation, almond oil and shea butter moisturize and collagen, elastin and vitamin E bring back youth to your face. When using this scrub do not hurry, give time for active ingredients to do their magic. Smear this mask on your face, keep for couple minutes, massage, keep for another couple minutes (mask will sink in better into exfoliated skin) and wash off.
Ingredients that you will need to make this scrub:
- 5 g white beeswax
- 30 g unrefined shea butter
- 30 g sweet almond oil
- 1 g collagen
- 1 g elastin
- 5 g Vitamin E
- 30 g finely ground walnut shells
You will also need a double boiler (or similar arrangement), heatproof containers, a mixer and a container to store your scrub.
So how do I make nourishing face scrub?
1. Place beeswax, shea butter and sweet almond oil in a heat-proof jar and heat it up until all ingredients are melted and mixed. You need to use a double boiler for this or something that works in a similar way. For example, you can heat up your ingredients by placing heat-proof jars inside big pans with water. You need to avoid direct heat and warm up ingredients slowly.
2. Once these ingredients are melted mix well and allow to cool down until it starts to harden. You can place mixture in the fridge for a little bit to speed up the process.
3. Mix it with mixer until you have a sort of fluffy texture. You're almost there.
4. Add collagen, elastin and vitamin E and mix well.
5. Add ground walnut shells and mix well.
6. Your face scrub is ready now and you can place it into the storage container. Enjoy!