Easy Aloe Vera & Tea Tree Oil Mask
This post contains affiliate links. If you click and make a purchase, I may receive a commission. Thanks.
Not all good face masks have to have many ingredients. Simple things can be very efficient too. Try this two-ingredient mask. All you'll need is aloe vera gel and tea tree oil.
Aloe vera is a great moisturizer plus has antimicrobial, skin healing and scar fading properties. Tea tree essential oil calms down the skin and reduces inflammation. It's easy and completely natural, providing you purchase natural aloe vera gel.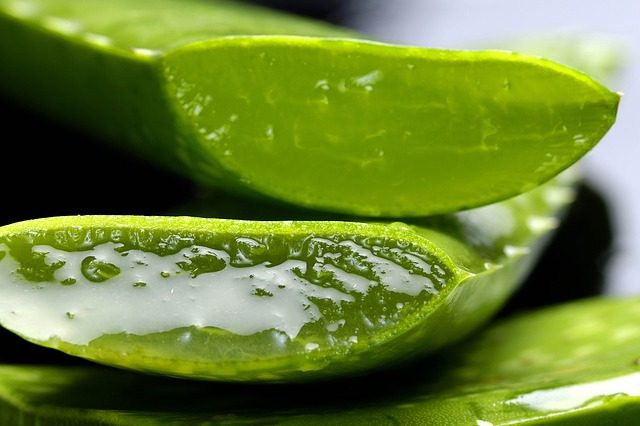 To make this mask combine 1 tablespoon of aloe vera gel with 1-2 drops of tea tree essential oil and mix well. Once mixed it is ready to be applied to the face. Keep mask for about 20 min and wash off. Aloe vera dries out quickly so there is no discomfort if you want to keep it on for longer. I use it on my acne prone chest overnight as a healing moisturizer. My chest breaks out from using any standard moisturizers and this is the only thing that seems to work.
Note: Mask should not be stored for longer than couple days. Just make a small batch each time you need it.