Bubble Gum Bath Fizzie recipe [foaming]
This post contains affiliate links. If you click and make a purchase, I may receive a commission. Thanks.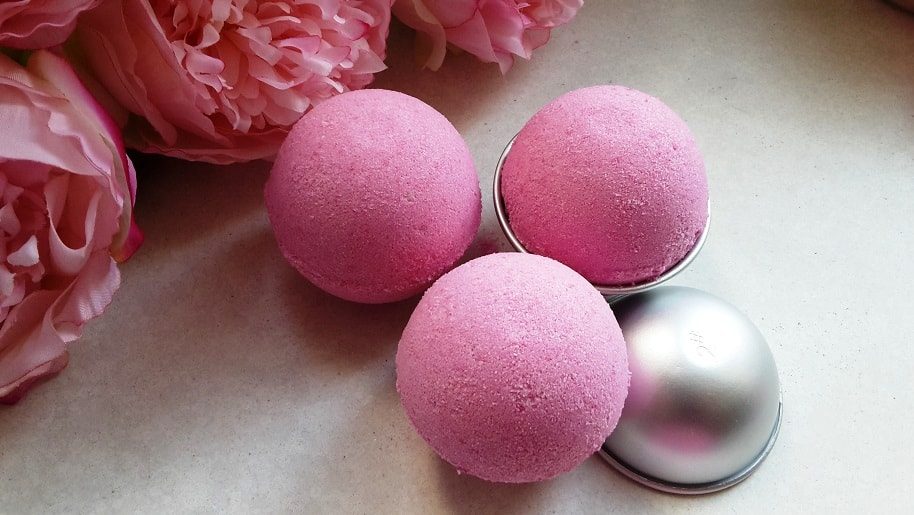 This is one of my favorite bath fizzie recipes. Firstly, because the recipe produces smooth and hard bath fizzies each time. And second, because these Bubble Gum bath fizzies are a real mood booster. I love using them when I am down. The sweet bubble gum scent, vibrant pink water and lots of foam that is oh so so soft... It makes me feel feminine and youthful. I leave bath happy and empowered each time.
Three words to describe this bath bomb recipe? Happy, Feminine & Sweet
So if you need some of that in your life just follow this easy bath fizzie recipe. Oh, and let me know what you think!
Equipment:
- Large bowl
- Small bowl
- A whisk (optional as you can mix with hands)
- A sieve (optional)
- Bath bomb mold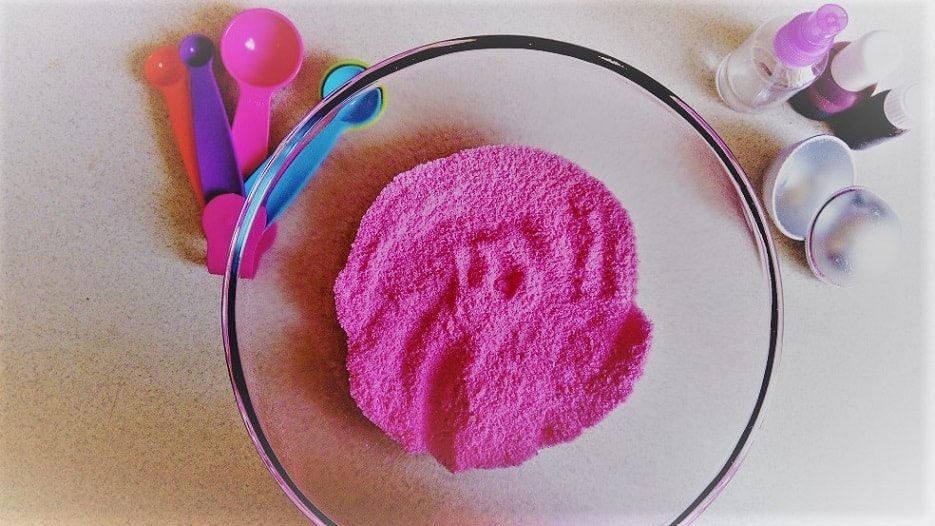 Bath fizzie making instructions
STEP #1 First step to making bath bombs is always to mix your dry ingredients together. You can just go ahead and mix them. BUT if you want your bath bombs to be extra smooth then follow this particular order:
- Sift the baking soda into a large bowl.
- Add cornstarch and mix very well with baking soda.
- Add citric acid and mix very well. The better you mix the smoother your bath bombs will be.
This technique ensures that cornstarch is mixed well. Which results in it filling in any little gaps created by coarser citric acid and, therefore, providing smooth bath fizzies.
STEP #2 Time for your wet ingredients. Add all your wet ingredients (except the wetting agent) to the smaller bowl and mix.
* If you are using coconut oil, melt it before so it could be easily combined with the other ingredients.
STEP #3 It's time to combine your dry and wet mixes. Slowly add wet ingredients to the bowl with dry ingredients and whisk as you go. The finished mixture should barely stick together, like damp sand. If your mixture is too dry, add some more of your wetting agent (water, Witch Hazel or alcohol) and mix again until you get the desired consistency. It is easier to work with the wetting agent if you spray it. I bought a little spray bottle for this.
* if you struggle to mix it well with the whisk try mixing with your hands. Rubbing mixture between your hands works well to incorporate wet ingredients into dry ones. Just don't forget to wear gloves!
STEP #4 Pack your fizzie mixture into the bath bomb molds. Press mixture into the mold with your fingers to pack it tighter. Your bath bomb molds need to be fully packed. This will ensure that they do not break after drying.
* When pressing mixture with your fingers do not press too hard. You want your bath fizzies to be dense but not too much, otherwise, they will sink. They will still work but I, personally, like my bath bombs floating.
STEP #5 Keep bath fizzies in the molds for about 10min. This will give them time to stick together better. Then carefully unmold them.
* If you are using metal bath bomb molds the bath bomb might stick to it and won't want to come out. Do not twist the mold or it might crack in the middle. Instead, gently tap with a spoon all over the mold shell, then turn bath bomb (while still in the mold) upside down and tap on the other half of the mold. Now your bath bombs should slide out of the mold easily.
STEP #6 Let your bath fizzies dry for about 24 hours. Then store them in an airtight container, for example, plastic Tupperware. This will prevent them from activating from moist air in your environment.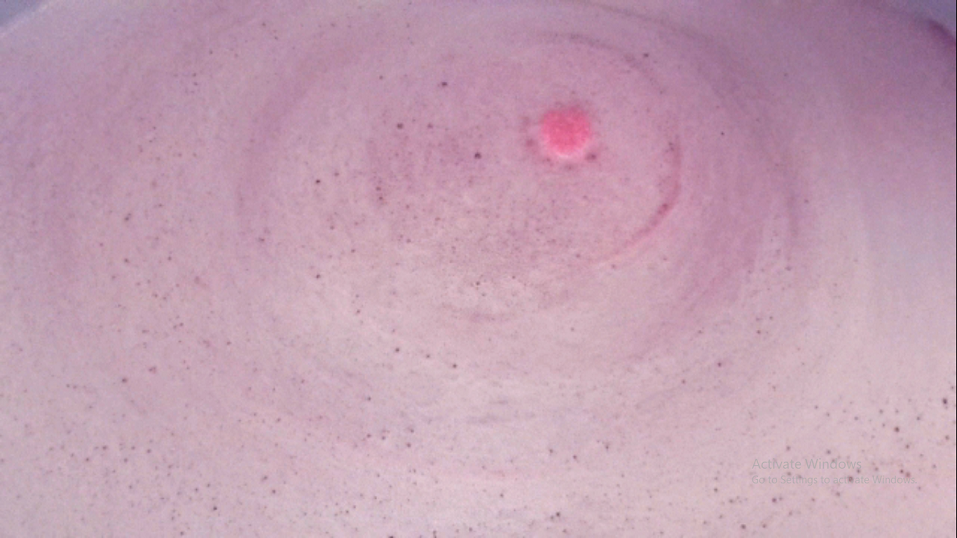 And here you have it! A beautiful bath fizzie that does everything a perfect bath bomb should do:
* it fizzes
* colors water in vibrant pink color
* foams
* floats
* moves around
* looks nice
* and smells absolutely amazing
* oh, and this recipe will not stain your bathtub so no cleaning up afterward.
Have you tried this recipe? Let me know what you think about this bath bomb recipe and what other recipes you would like to see.