DIY Eucalyptus & Peppermint Bath Bomb (sinus relief)
This post contains affiliate links. If you click and make a purchase, I may receive a commission. Thanks.
Eucalyptus & peppermint bath bomb is a perfect bath treat for those days when you feel that you are catching a cold or just want to relax your mind and muscles. Eucalyptus oil is known for its anti-viral and anti-bacterial healing properties. Hot steam with eucalyptus can help to relieve congestion and clear up your chest. While peppermint and Epsom salts can relieve muscle aches and will help you de-stress.
INGREDIENTS:
- 1 cup baking soda
- 1/2 cup citric acid
- 1/2 cup Epsom salts
- 1/2 cup Corn Starch
- 3 tbsp almond oil
- 15 drops eucalyptus essential oil
- 15 drops peppermint essential oil
- Food dye or soap coloring (any color but green/minty colors will fit the smell best)
- Witch hazel (add some if mixture is too dry)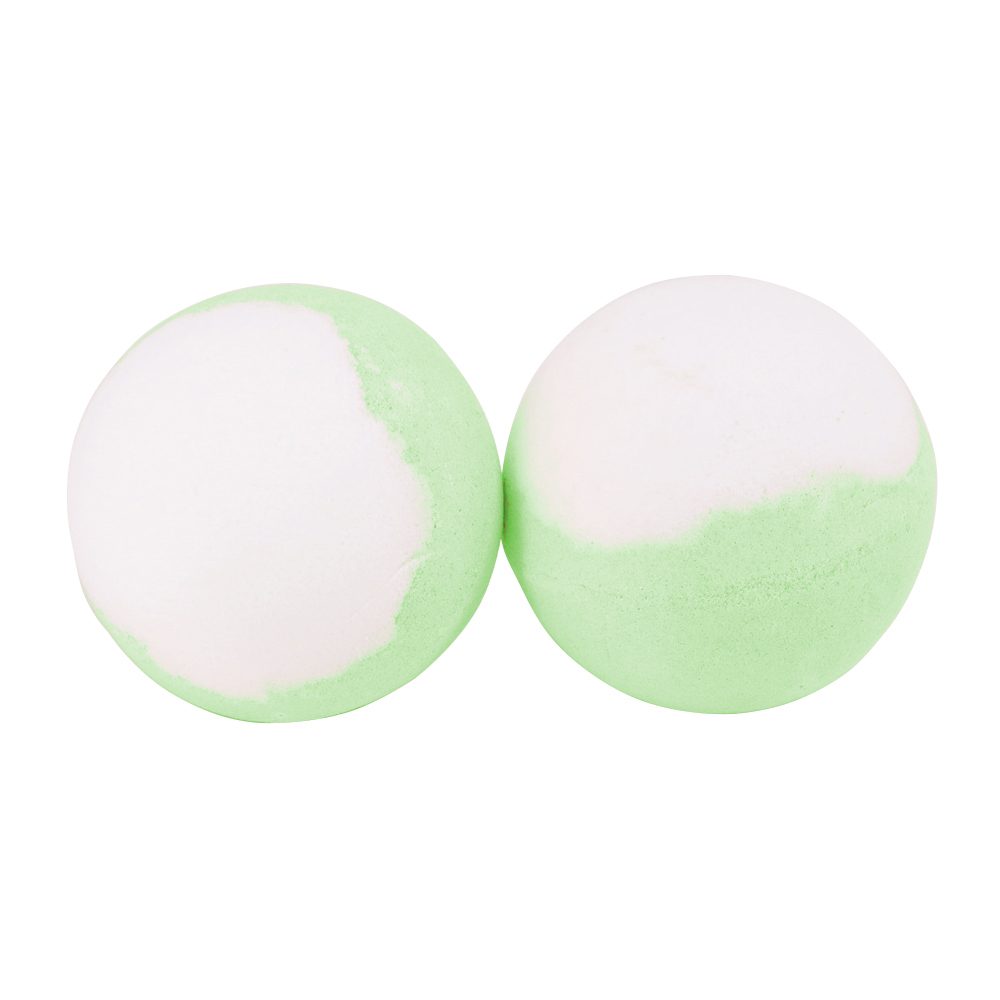 TO MAKE THIS RELAXING FIZZY YOU WILL NEED:
1. Place all the dry ingredients (baking soda, cornstarch, Epsom salts and citric acid) in a bowl and mix well.
2. Place half of this mixture to another bowl.
3. In a separate bowl mix almond oil with essential oils.
4. Add liquid ingredients to both bowls with dry mixtures and mix very well. Your mixtures need to resemble wet sand. If mixtures are too dry add some witch hazel.
5. Add couple drops of color to one of the mixtures and mix well to make sure color is distributed evenly. Keep adding color until you get your desired shade.
6. When both mixtures are ready, start packing them into your bath bomb molds. Pack mixture in layers (add layer of white mixture, then layer of green, then white again and so on). Make sure molds are full. Stuff down firmly making sure there are no air bubbles.
7. Let the mixture dry for about an hour in the mold. Carefully remove bath bombs from molds and let them dry for 24 hours more.
Your bath bombs are now ready to use. Just make sure you are storing them in a dry place.