Lavender Bath Bomb Recipe
This post contains affiliate links. If you click and make a purchase, I may receive a commission. Thanks.
Lavender bath bombs are a classic. Lavender essential oil has
been used
for years for relaxation and sleep promotion. In the past, if you wanted a relaxing bath you would add couple drops of lavender oil straight to your bathtub. Now, you have a more fun way to do that - bath bombs.
Most of the lavender bath bomb recipes that I came across are colorless or light-colored. I,
personally
, prefer vibrant colors and colored water. So I decided to make this very simple yet not boring lavender bath bomb recipe.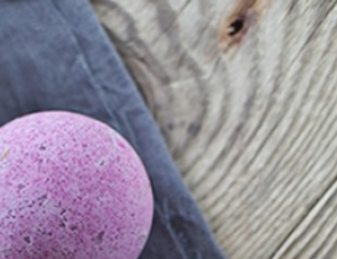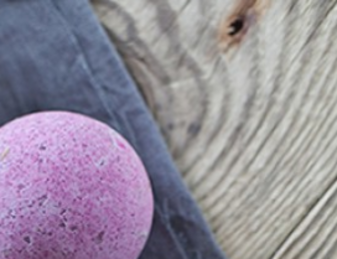 To make these relaxing lavender bath bombs you will need:
- 1 tbsp of Sweet almond oil
- 10 drops of lavender essential oil (add more for a stronger smell)
- Food coloring or soap coloring. I used 10 drops of soap coloring but you can add more or less depending on your color preference.
- Witch hazel (add some if mixture will be too dry)
Have
all of
it? Great. Let's get started!
Putting lavender bath bomb mix together
1. Place all the dry ingredients (baking soda, cornstarch and citric acid) in a bowl and mix well.
2. In a separate bowl mix almond oil with lavender oil. This will help the essential oil to get distributed more
evenly
.
3.
Slowly
add liquid ingredients to the bowl with your dry mixture. Mix well until you get a texture like wet sand. If the mixture is too dry, add some witch hazel.
4. Pack your molds with your mixture. Stuff down
firmly
making sure there are no air bubbles.
5. Let the mixture dry for about an hour.
Carefully
remove bath bombs from molds and let it dry for 24h more
Once dried bath bombs are ready to use. Make sure you store them in a dry place. Enjoy!
LOVE MAKING BATH BOMBS?
.