DIY Face Moisturizer: Hydrates, Heals, Regenerates
This post contains affiliate links. If you click and make a purchase, I may receive a commission. Thanks.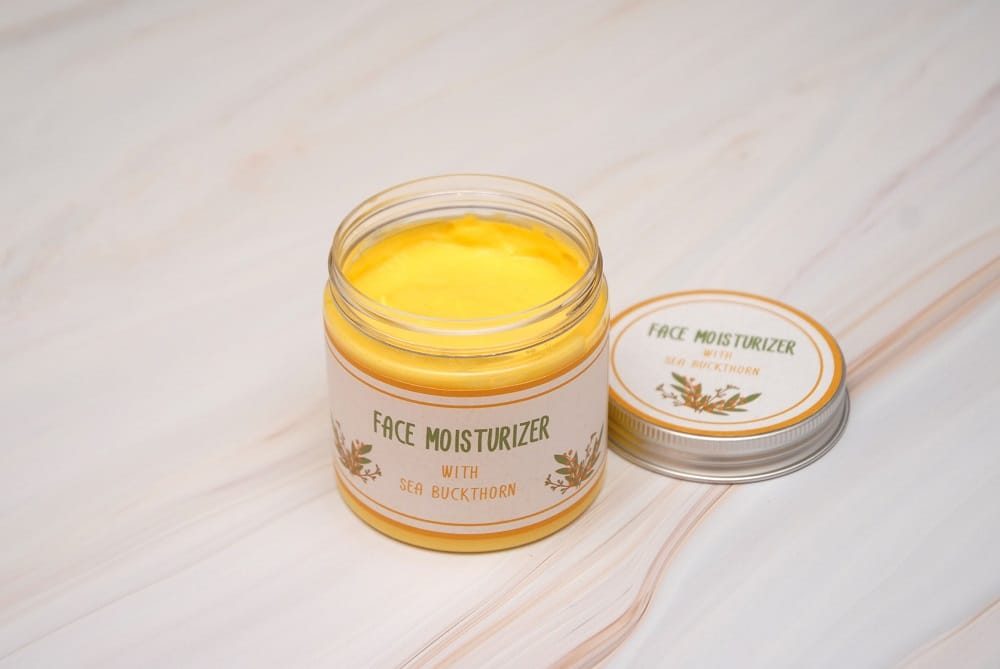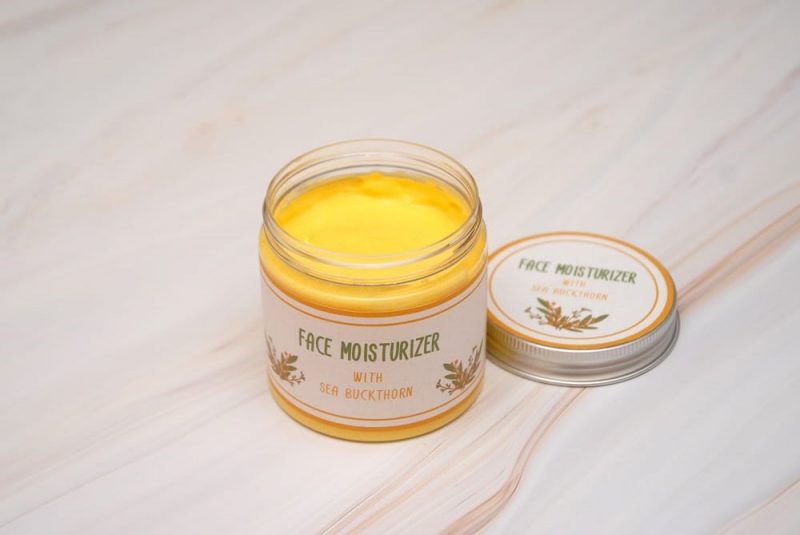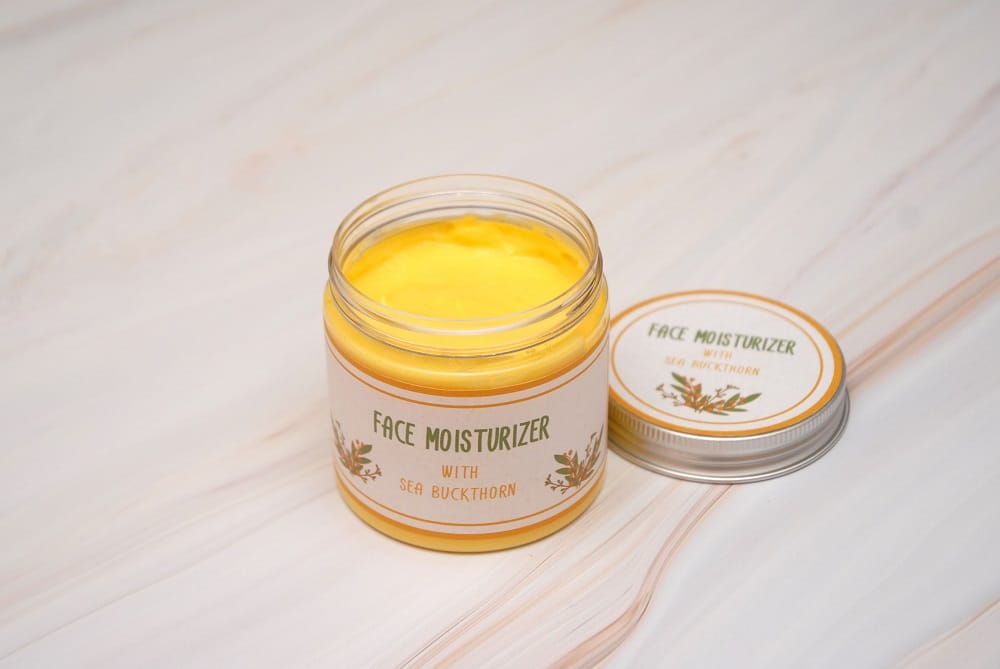 I am excited to share with you my DIY face moisturizer recipe, which is perfect for winter time when our skin needs all the hydration it can get.
This face cream recipe includes a couple of powerful humectants to ensure maximum hydration. It has nourishing oils to further moisturize and protect, including a very special and potent oil, the sea buckthorn fruit oil, which delivers anti-aging properties (backed up by science) and aids those with scars, skin discoloration or skin conditions, like psoriasis.
Who is this moisturizer for and what results can you expect?
This DIY face moisturizer with sea buckthorn oil is suitable for all skin types, but those with dry, aging skin will appreciate it the most.
The 3 main goals of this DIY face cream is to effectively hydrate the skin, provide anti-aging benefits and protect from further damage.
An important thing to note about this homemade face moisturizer is that sea buckthorn oil will give a gentle yellow tint to your skin. If you are naturally tanned, you will love this. It makes dull winter skin look healthier. If you are very pale, you may want to use this homemade face cream as a night moisturizer. You will wake up with moisturized and glowing skin. The tint disappears once the cream is fully absorbed.
Save this recipe for later: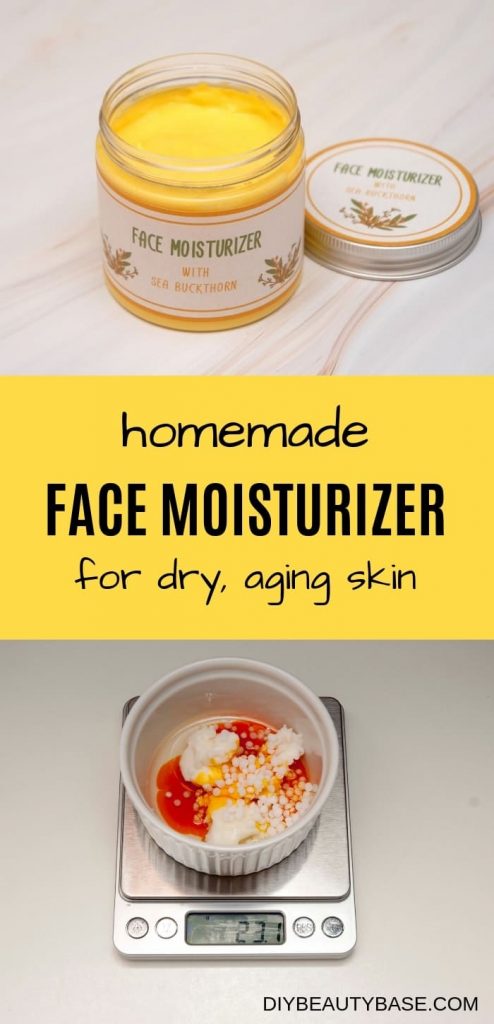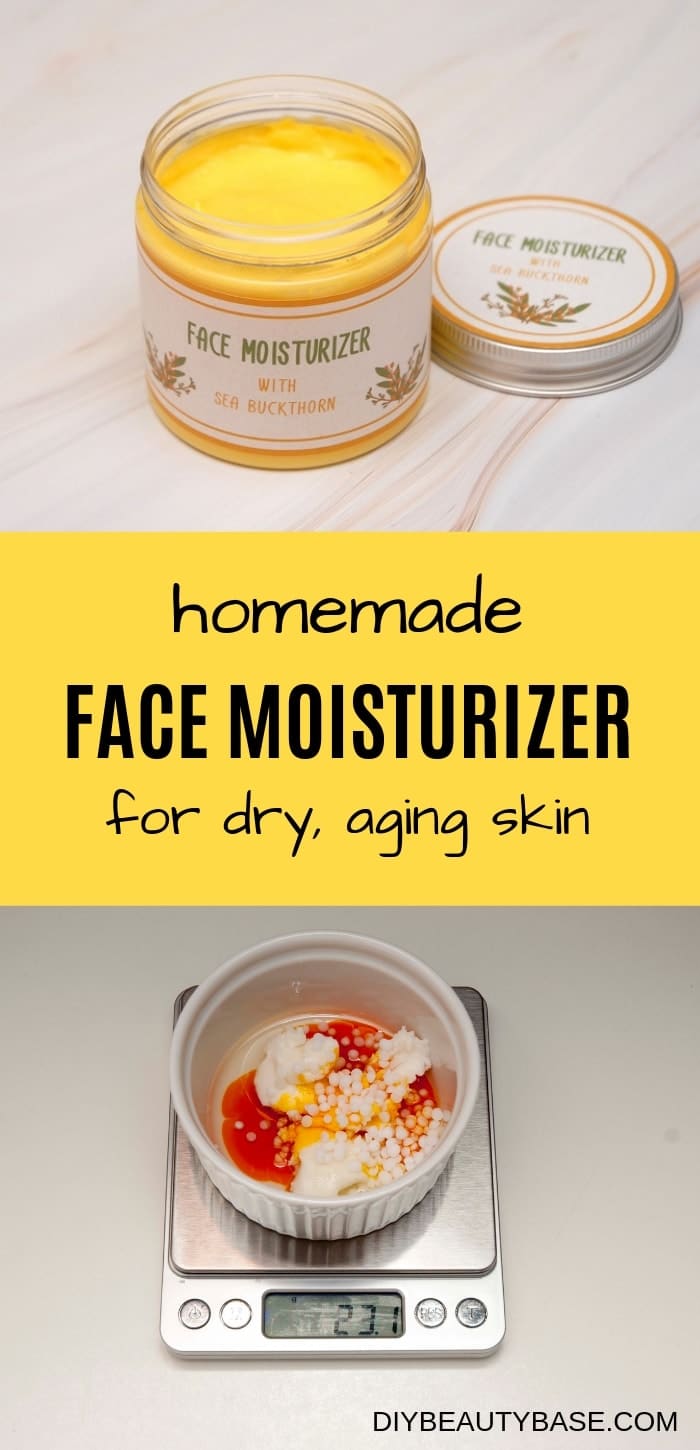 Why these ingredients?
Magic in the bottle - sea buckthorn fruit oil
Sea buckthorn is the star of this homemade face moisturizer. Sea buckthorn, scientifically known as Hippophae rhamnoides, is a shrub that can be found in Europe and Asia where it is widely used and valued. It is now gaining its well-deserved popularity in the rest of the world too.
There are two types of oils extracted from this shrub – seed oil and fruit oil. Seed oil is best for internal use, while sea buckthorn fruit oil is best for the skin.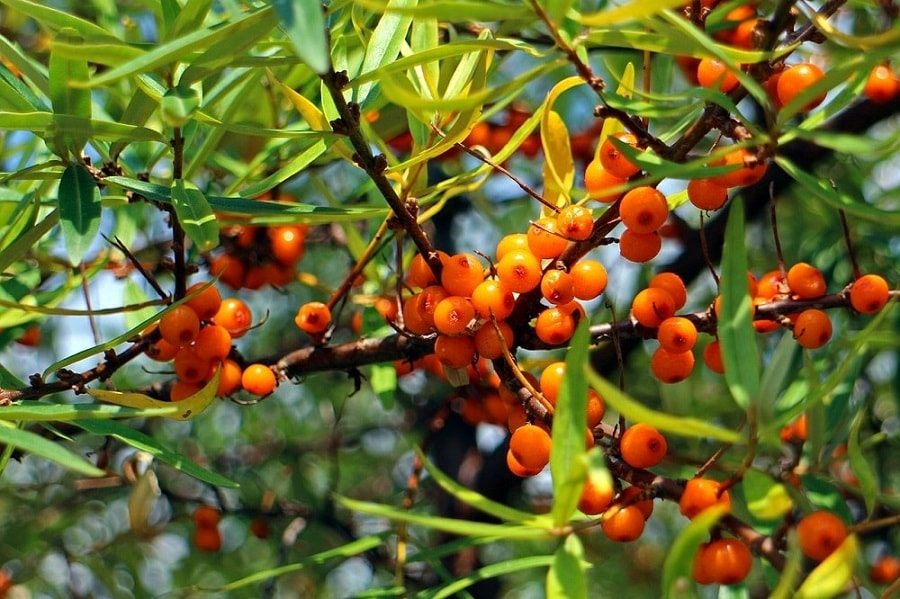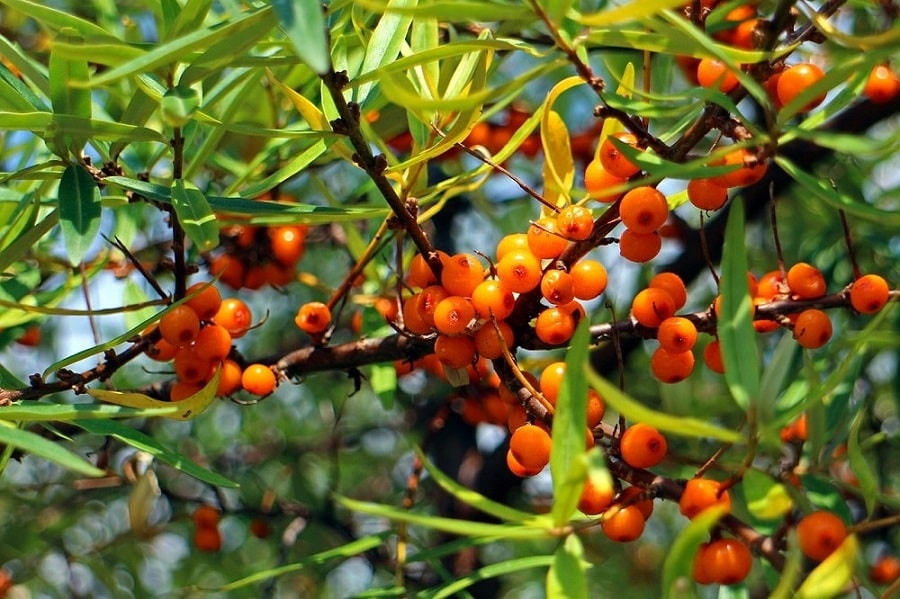 Sea buckthorn fruit oil comes in a dark orange color and contains an abundance of active substances, which is unique in known vegetable oils. It contains around 190 nutrients and phytonutrients such as tocotrienols, tocopherols, 14 vitamins, plant sterols, fruit acids, 11 mineral salts and much more. Some of the components that stand out to me the most are:
Vitamin C. Sea buckthorn fruit oil has a very high amount of vitamin C giving the oil anti-aging, antioxidant and skin brightening properties. Vitamin C is considered one of the few ingredients that can effectively fight aging and this oil is a potent natural source of it.
Omega 7 is rarely found in the plant kingdom and I cannot think of any other oil containing it. Fatty acid Omega 7 is prized for its ability to support and soothe skin, assist with skin repair and cell regeneration. It also promotes the healing of skin conditions, including burns, sores, wounds, and more serious skin diseases such as eczema, psoriasis, and rosacea.
Superoxide dismutase (a powerful antioxidant) – it reduces free radical damage in the skin, therefore, preventing wrinkles and ages spots.
Sea buckthorn fruit oil is truly a powerful oil and its benefits for skin have been well researched and proven. Instead of me talking about it just read this quote from a research paper:
"Sea-buckthorn oil has a beneficial effect on skin because: it is a strong antioxidant – this oil fights free radicals, rebuilds cells and delays cell ageing, supports wound healing, reduces scars and discolourations, treats dermatoses, eczemas, ulceration, psoriasis, atopic dermatitis, acne, improves skin elasticity and structure, provides appropriate hydration of epidermis, limits excessive water loss, protects against harmful radiation (solar or x-rays), has a regenerative and anti-ageing effect."
I would like to finish with another quote from the same research paper:
"Sea-buckthorn and its oil may be considered to be one of the most valuable natural products in the world."
Sea buckthorn oil is pricier than the classic oils but it is worth every penny. Also, because it is so potent you only need to add a little bit of it to your cream to get its benefits. The small 1 oz / 30 ml bottle will last you quite a bit. Get yours here. P.S. this oil is extracted using supercritical CO2 oil extraction method which is even better than cold pressed.
Sweet almond oil
Sweet almond oil is an efficient but lightweight moisturizer. It tends to penetrate deeper into the skin than most of the other carrier oils, and it sinks into the skin fully, leaving no oily residue behind. Sweet almond oil has anti-aging and Sclerotherapeutic properties, making it a great skincare ingredient for damaged skin with capillaries. You can read more about sweet almond oil here.
Shea butter
Shea butter is a lovely natural moisturizer. It is packed with nutrients and antioxidants, which give shea butter its anti-inflammatory and soothing properties. Shea butter is great for dry skin and winter time. It forms a protective barrier on the skin shielding it from the environment and preventing moisture loss.
What I also love about shea butter is that it is solid in room temperature. Because of that, we can make a creamy face moisturizer without adding any thickeners.
Vegetable Glycerin 
Glycerin is a powerful humectant. It effectively hydrates the skin by attracting moisture from the environment (and the face cream itself) and helps keep that moisture in the skin. This DIY face cream recipe includes 70% water and aloe vera, so glycerin will have plenty of moisture to lock in the skin.
Glycerin is a very simple, inexpensive, yet very effective hydrating ingredient and I would recommend everyone interested in DIY skincare to look into it. Especially if you have a very dry skin as oils can only moisturize the skin (create a protective barrier that prevents moisture from evaporating). While dry skin often needs hydration (adding water to the skin), which glycerin is pretty good at. You can read more about glycerin and common myths in my post about glycerin in skincare.
D-panthenol (pro-vitamin B5)
D-panthenol is another wonderful hydrating ingredient. Just like glycerin, it attracts water and retains it deep within the skin tissues.
Panthenol is present in all living cells, which makes it the perfect ingredient for skin care. Panthenol is readily absorbed by the skin and can penetrate deep into lower layers of skin. According to this research paper, when absorbed by the skin, panthenol gets converted to vitamin B5, which is necessary for maintaining healthy skin. Therefore, panthenol can improve hydration, improve wound healing, reduce itching and inflammation of the skin.
BMTS -50
BMTS-50 is a conditioning agent and an emulsifier. Its job is to keep water and oils mixed together. BMTS-50 also provides a silky feel to the cream. You can use Emulsifying Wax NF instead but BMTS-50 feels nicer on the skin.
Vitamin E, essential oils and preservative
Vitamin E is optional. I always add it to my recipes because it helps extend the shelf life of oils and adds anti-aging properties.
Essential oils. Feel free to use any essential oils or oil combo that you like. I used:
7 drops lavender essential oil
4 drops of rose geranium essential oil
4 drops of frankincense essential oil
Preservative. This DIY face moisturizer recipe contains water and aloe vera, which means a preservative is necessary. Without it, your homemade face cream will only last a couple of days. Liquid Germall Plus is a good choice for DIY beauty recipes. It is a broad-spectrum and easy-to-use preservative that's effective in small amounts. It has a recommended usage of 0.1–0.5%, but since our kitchens are not very sterile, I would recommend using 0.5%.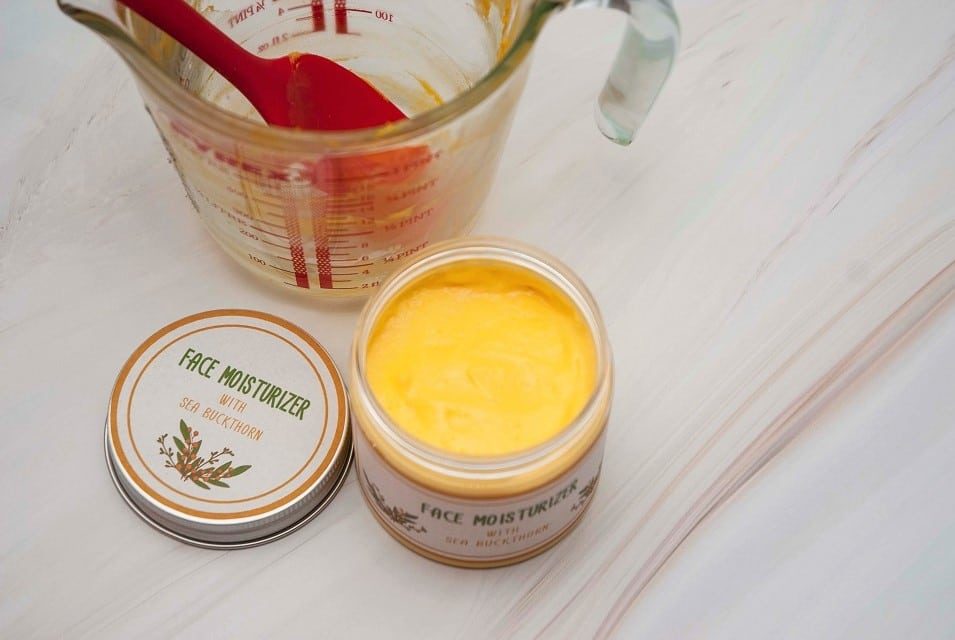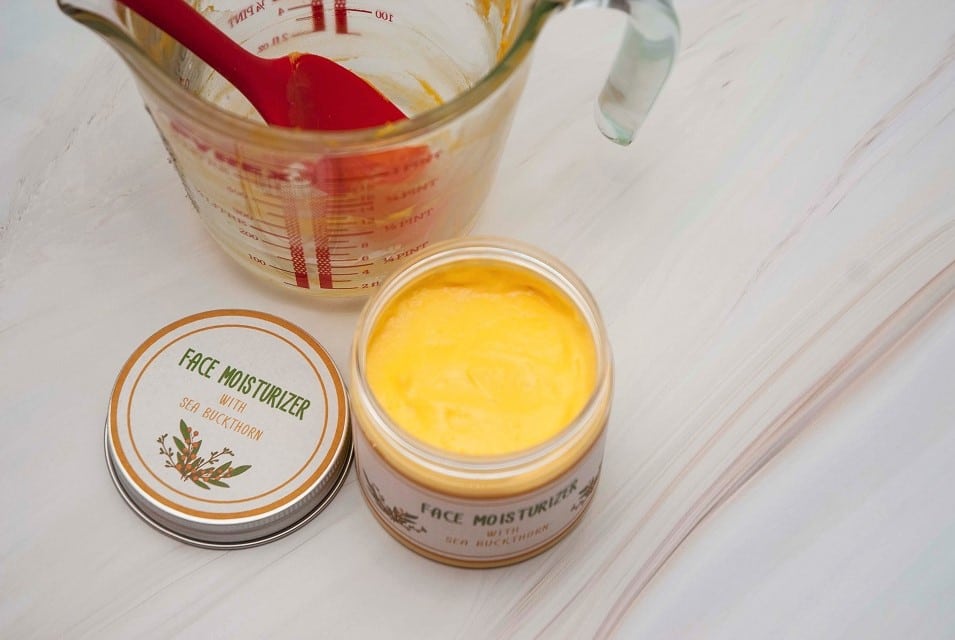 The process of making face moisturizer
The process of making this face cream is quite simple. The main thing you need to know is that there are 3 stages to this recipe:
1. Separately heating up water-soluble and oil-soluble ingredients.
2. Combining water- and oil-soluble ingredients together.
3. Letting the emulsion cool down and adding heat sensitive ingredients.
Now let's go through the process step by step:
1. Prepare a water bath. Take a sauté pan or a pot, pour in some water and bring it to simmer over low heat.
2. Weigh the water and aloe vera, then pour into a small heat-resistant bowl/cup. Then weigh the shea butter, sweet almond oil, sea buckthorn oil and BMTS-50 and add to a second heat-resistant bowl/cup. Place both bowls in the water bath to melt everything through.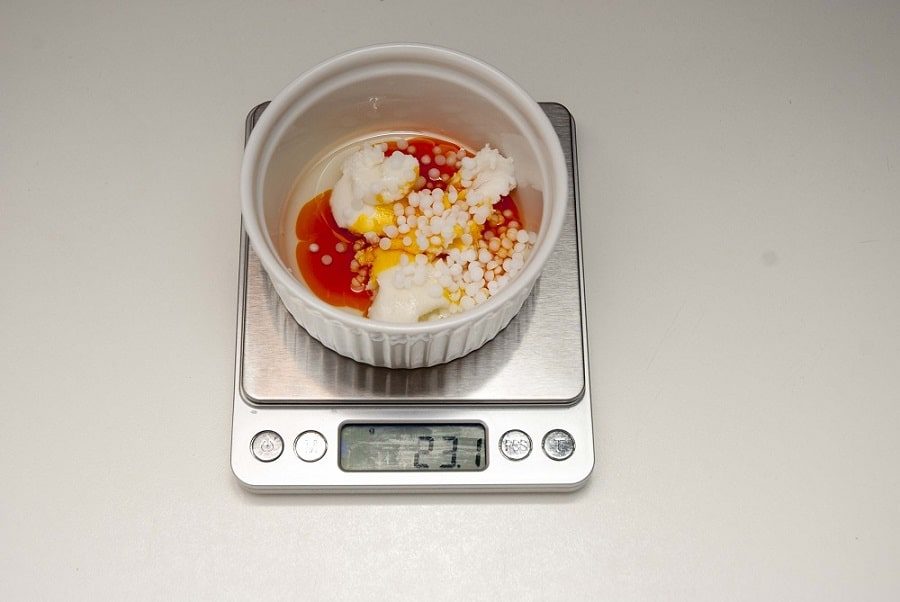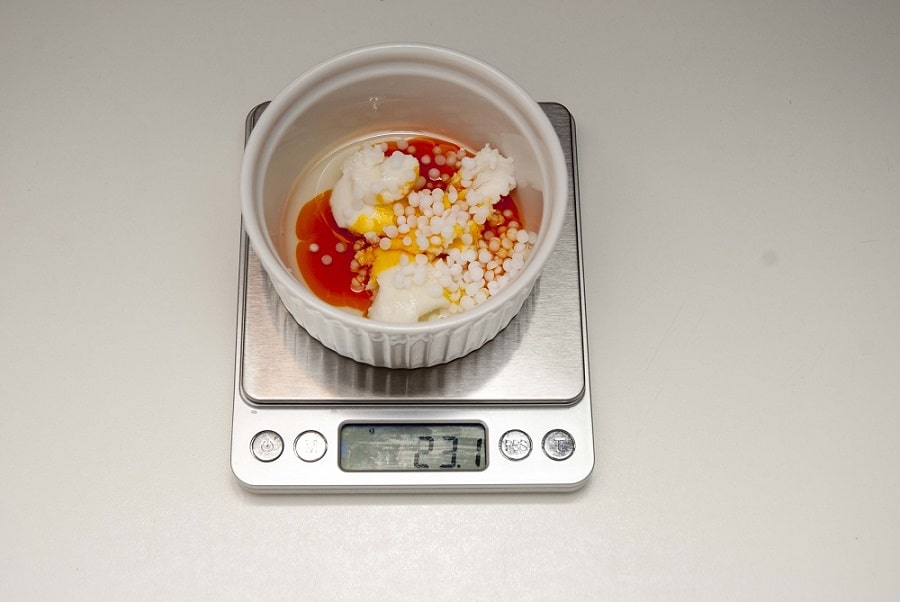 3. Keep both bowls for about 20 min at 70C/160F. This will ensure that all ingredients have melted. Remove bowls from the water bath and pour water into the oils. Mix with a silicone spatula.
4. Whisk the mixture while it cools. I recommend using an immersion blender for this as it will mix your homemade face moisturizer evenly. Mix for 2 minutes, then let it cool for a bit, then mix again until the cream cools down and thickens.
5. Wait till your DIY face moisturizer has cooled down to below 45C/110F (or when the glass container is barely warm to the touch) and add d-panthenol, vitamin E, essential oils and preservative. Whisk well and leave to completely cool down.
6. Transfer to the jar or a bottle with a pump and enjoy.
Free printable labels for your homemade face moisturizer 
No DIY beauty product is complete without a cute label. I created two labels: a rectangular one that is perfect for jars and a circular one for the cap but that would also look great on a bottle with a pump.
You can download both labels here:
Simply print out the labels on an adhesive paper sheet, cut out, and stick them on the jar/pump bottle.