DIY Foot Scrub Bars With Pumice to Get Your Feet Ready For Summer
This post contains affiliate links. If you click and make a purchase, I may receive a commission. Thanks.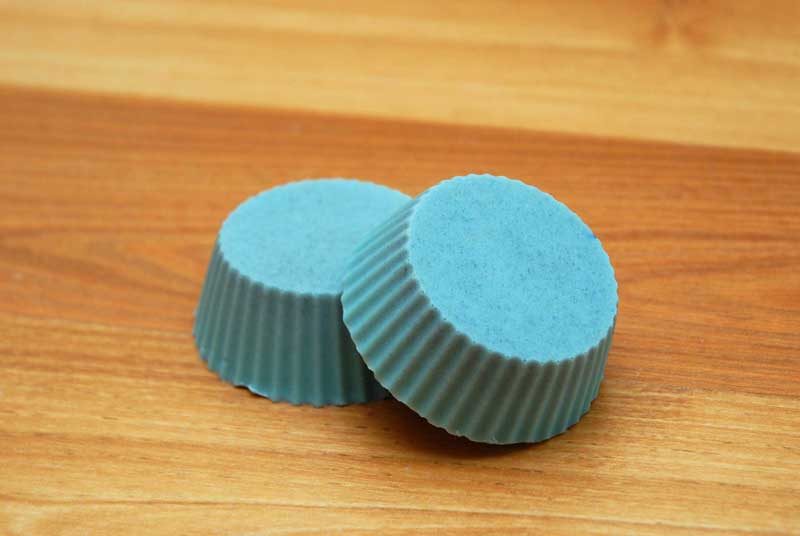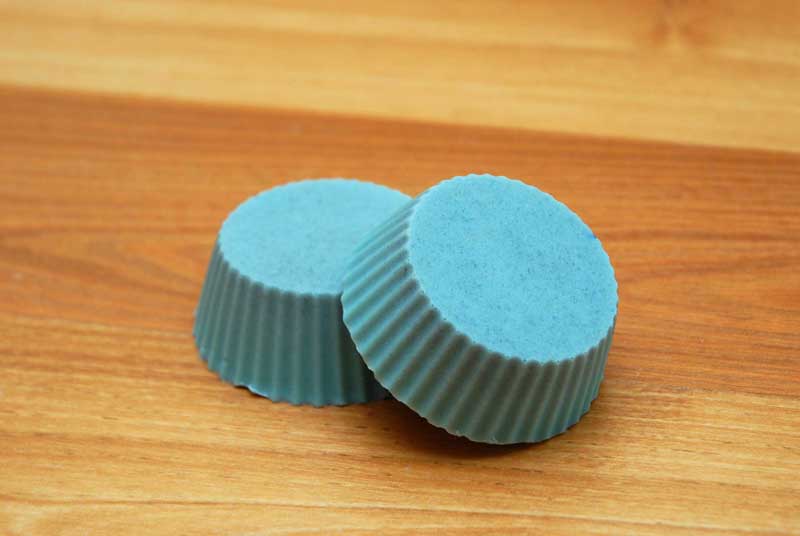 The summer is coming, and it's time to make sure that our feet are ready. The key to beautiful feet is to exfoliate and moisturize them at least a couple of times a week. To help with this task, I made some peppermint foot scrub bars. They turned out pretty epic, and I am excited to share the recipe with you.
These DIY foot scrub bars are very easy to make and don't require many ingredients. They work even for very dry feet. This is all thanks to pumice powder that exfoliates extremely well while feeling pretty gentle due to it being so fine.
Pumice powder does not scratch the skin like sea salt does. It also does not melt like sugar, therefore, it is able to stay in the soap bar longer and provide better exfoliation.
I made my DIY foot scrub bars with peppermint and tea tree essential oils. I think these essential oils are perfect for the feet.
Peppermint oil is great for removing odor and relaxing tired feet due to its cooling effect. While tea tree oil helps keep feet healthy thanks to anti-bacterial and anti-fungal properties.
However, you can use any essential oil or fragrance that you like. If you want your feet to smell like cotton candy, then you can make that happen 😉
Pin it for later: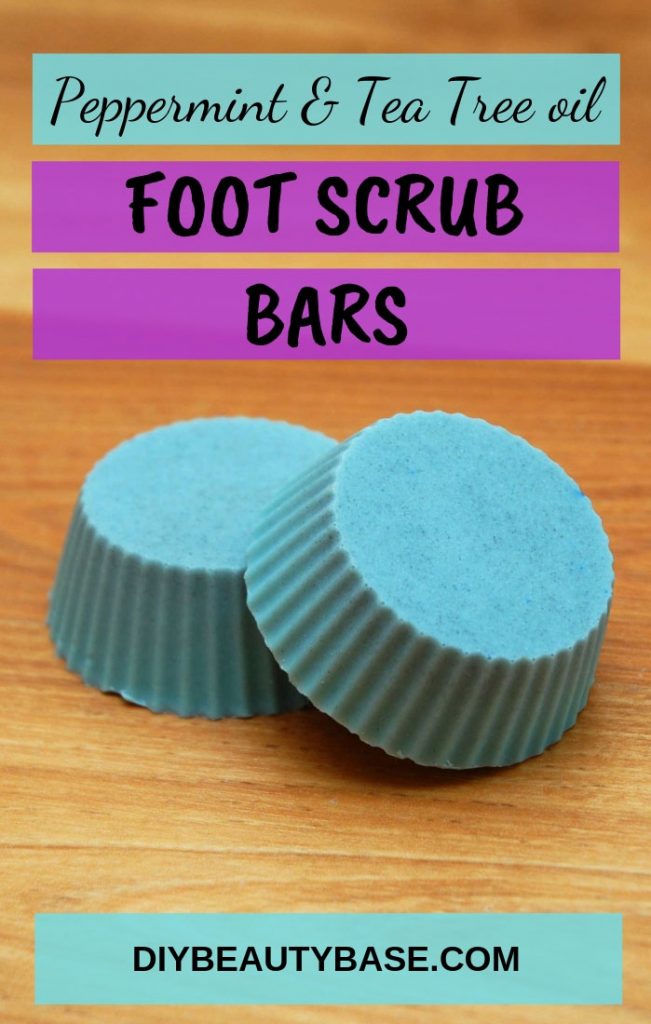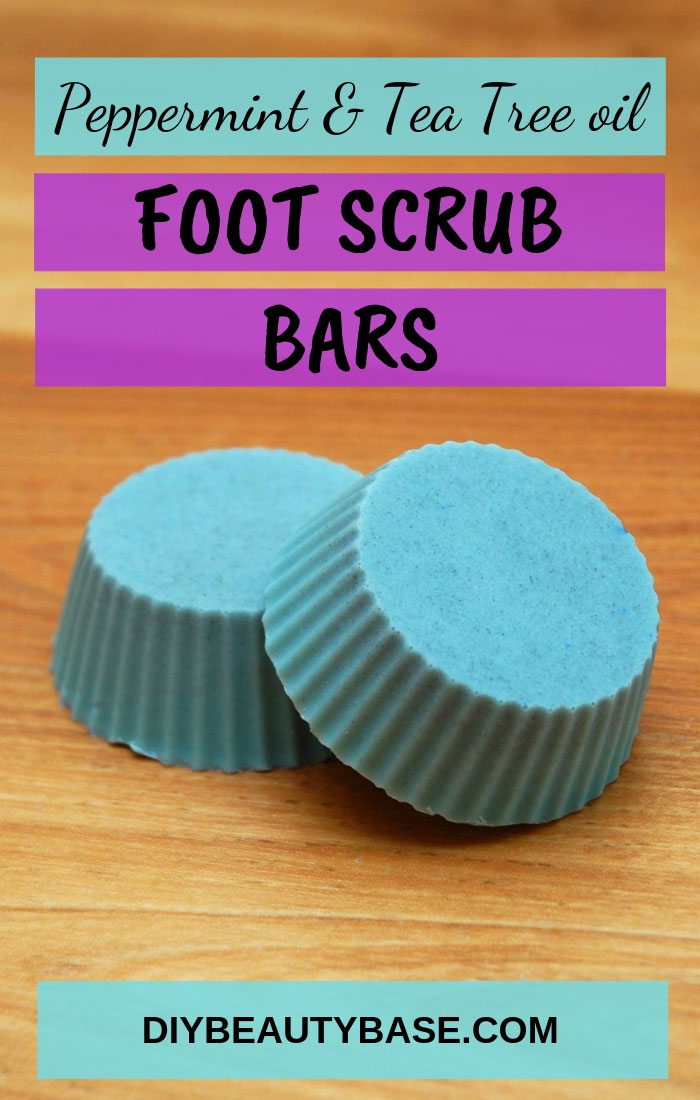 How to use these DIY foot scrub bars?
In a circular motion, rub your DIY scrub bar on your feet, while concentrating on the parts where you have rough skin. The soap will clean your feet and the pumice powder will effectively exfoliate dry skin. Peppermint essential oil will remove bad odor and provide a pleasant cooling feeling, while tea tree oil will protect your feet from fungus and bacteria. After scrubbing, rinse feet with water and apply a heavy moisturizer.
What is pumice powder?
Pumice is a lightweight, frothy stone formed from volcanic activity. In a powder form, it looks just like sand.
Pumice powder provides excellent exfoliation texture and is used in many exfoliating beauty products. It comes in different sizes (fine, superfine, coarse), so you can choose the exfoliating level.
Also, pumice powder is very light, so it stays suspended in the product a lot better than most other exfoliants.
A very important thing to mention is that pumice is fully natural and eco-friendly. It is abundant, benign and is not harmful to the ecosystem when washed down the drain.
How to make peppermint foot scrub bars
The process of making these DIY foot scrub bars is very simple:
1. Weigh your melt & pour soap, cut it into small cubes and melt it in a double boiler (I used a heat-resistant Pyrex cup in a pan with water). Alternatively, you can melt it in a microwave.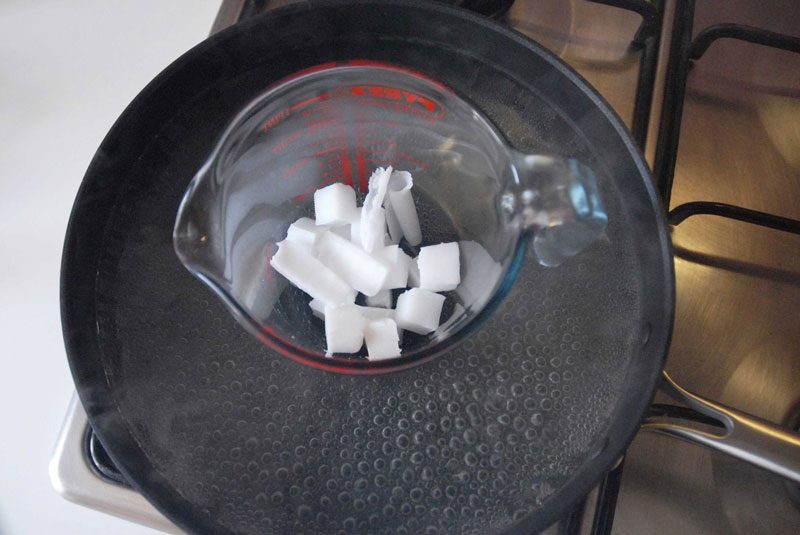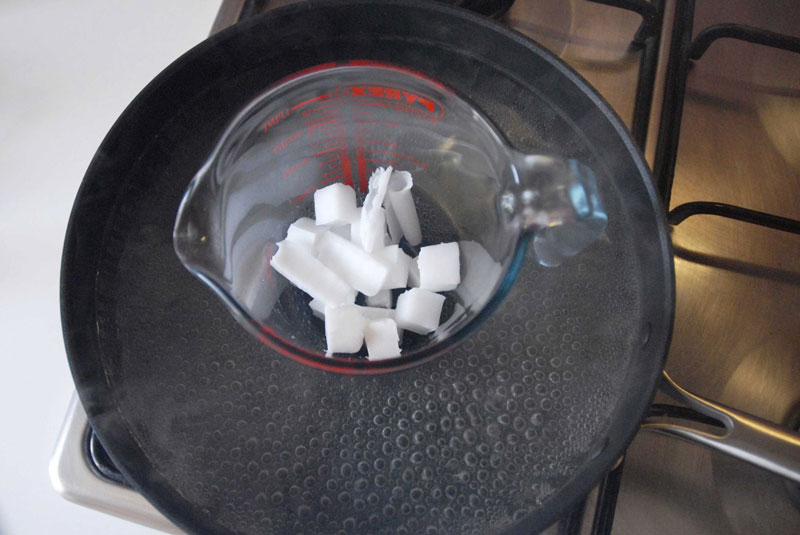 2. Once the soap has melted, add your mica powder and mix thoroughly until fully incorporated.
3. Remove soap from the heat and add essential oils.
4. Mix in the pumice powder, and pour your foot scrub into the molds. Act quickly because once you add pumice the soap will start solidifying very quickly.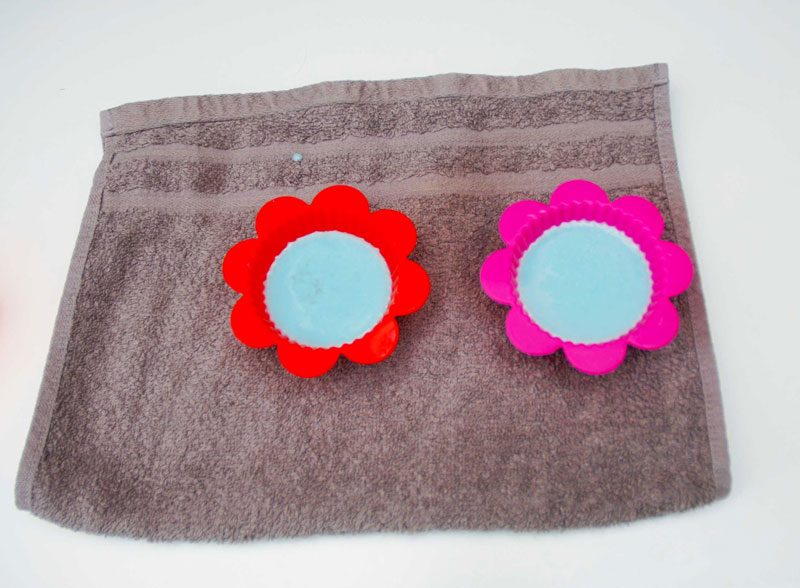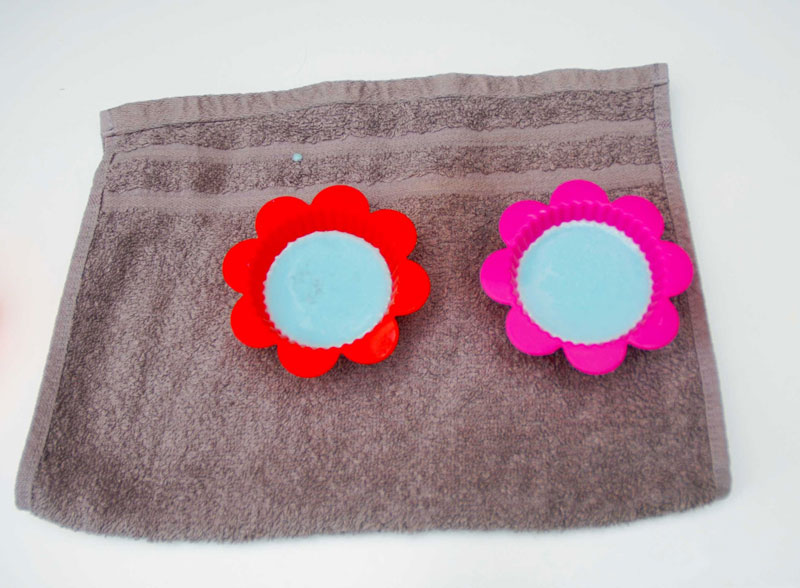 *If the scrub solidified too quickly and you didn't manage to pour it, you can remelt it. Essential oils may lose a bit of their properties due to the additional heating but your foot scrub bars will still come out beautiful.
5. Once your foot scrub is in the molds, you might see little bubbles forming on top of it. Spray some alcohol on top of it and they will disappear. This step is optional.
6. Let your DIY foot scrub bars cool in the molds for about 6 hours. After that, your foot scrub bars are ready to be used. Enjoy!