This post contains affiliate links. If you click and make a purchase, I may receive a commission. Thanks.
Only after putting this in writing I realized that it is only three steps. So easy and quick! And such a great result. Color, essential oil and flavoring are optional ingredients and can be easily modified and replaced by other choices. So easy to make it your own.
Lip balm ingredients:
- 2 tbsp coconut oil
- 1 tbsp shea butter
- 1 tbsp beeswax
- 1-2 drops Orange Flavoring
- 3-5 drops of orange essential oil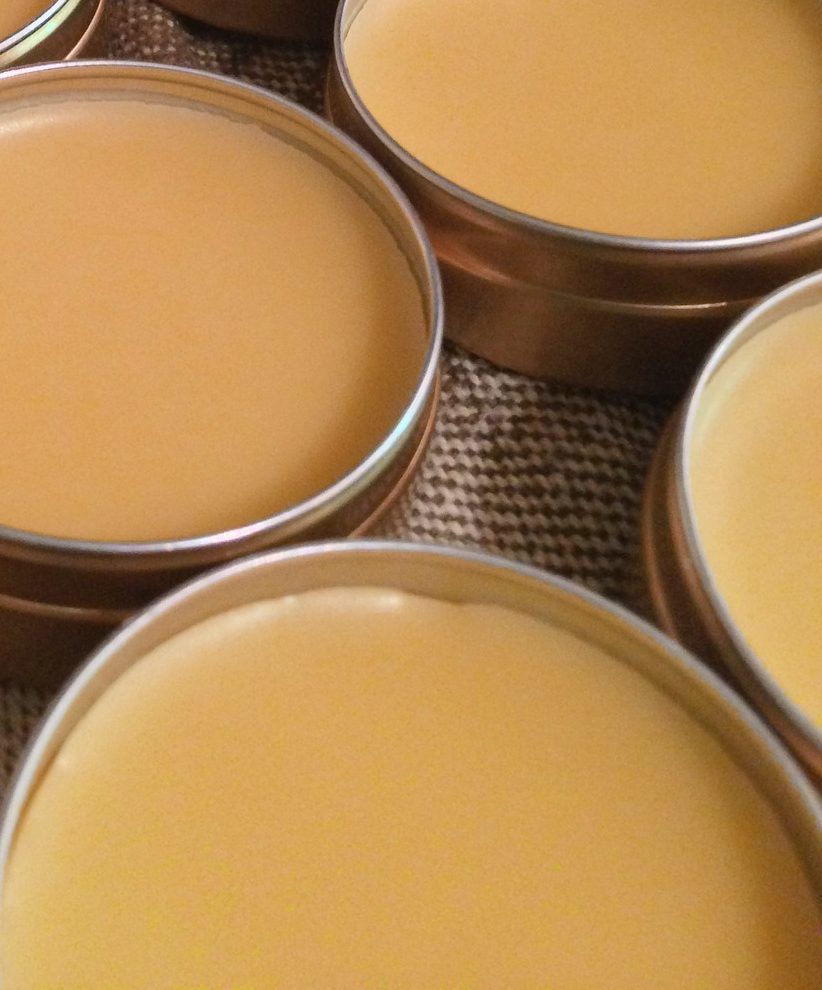 - A pinch of mica powder or a little bit of lipstick (anything orange/pink like will do as it will match the citrus theme we are going for). Food coloring is a popular option but it did not work for me. It is difficult to mix. However, feel free to experiment.
Making lip balm in three easy steps:
1. Place your coconut oil, shea butter and beeswax in a double boiler (glass jar in a pot of simmering water will do too). Melt the ingredients and mix well.
2. Add the color, flavoring and essential oils to the mixture. Mix well.
3. Once mixed, transfer your mixture to a lip balm container. Let it cool.