"A Little Bit of Everything" Bath Bomb Recipe
This post contains affiliate links. If you click and make a purchase, I may receive a commission. Thanks.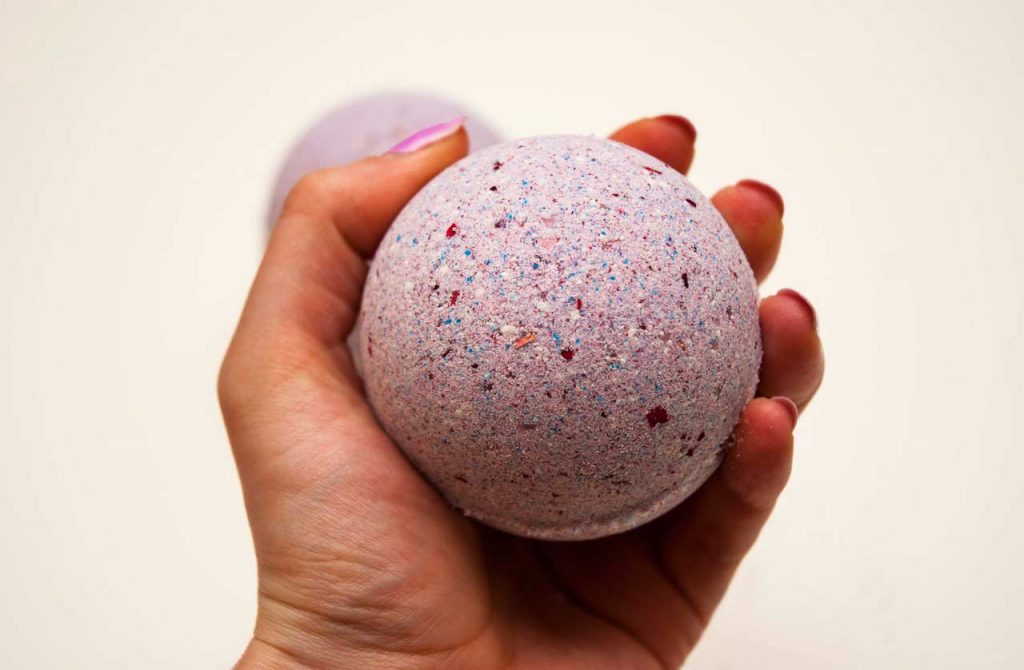 This DIY bath bomb recipe is a little bit different. Usually, we want to make very smooth looking bath bombs. But this time I decided to go the opposite direction – to make a bath bomb that has different color speckles and that looks everything but smooth.
This bath bomb recipe is very easy and allows plenty of room for error. The bath bomb doesn't need to be smooth; color doesn't need to be even; if citric acid activates and leaves white speckles, that's fine too as it will match the overall look of the bath bomb. So the only thing to worry about is making hard bath bombs that perform well in the bathtub. And with the recipe below that should be easy-peasy.
This DIY bath bomb looks amazing in action. It produces lots of foam and colors water in a beautiful purple shade.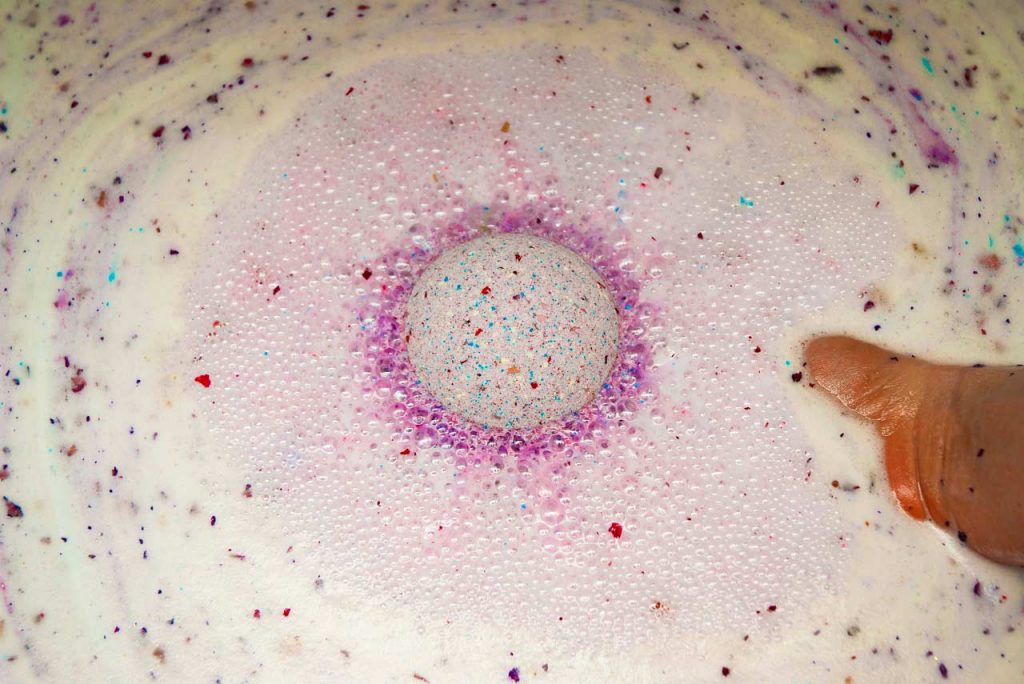 What you will need:
♥ 1 cup baking soda
♥ ½ cup citric acid
♥ 4 tbsp buttermilk powder (for the foam)
♥ 3 tbsp cornstarch (to make bath bombs harder)
♥ 1 tbsp oil of your choice (if you have cocoa butter, then use melted cocoa butter as it will help to make harder bath bombs)
♥ ½ tbsp Polysorbate 80 (mixes oil with water and protects bathtub from staining). Read more about Polysorbate 80.

♥ Pink, purple and blue color dye (soap colorant, water-soluble dyes or food dye)
♥ 10 drops of Bubblegum fragrance or your favorite essential oils
♥ Dry flower petals (I used rose petals)
♥ a little bit of sea salt
You will also need:
♥ A mixing bowl
♥ A whisk
♥ A spray bottle with some water (optional but really helps)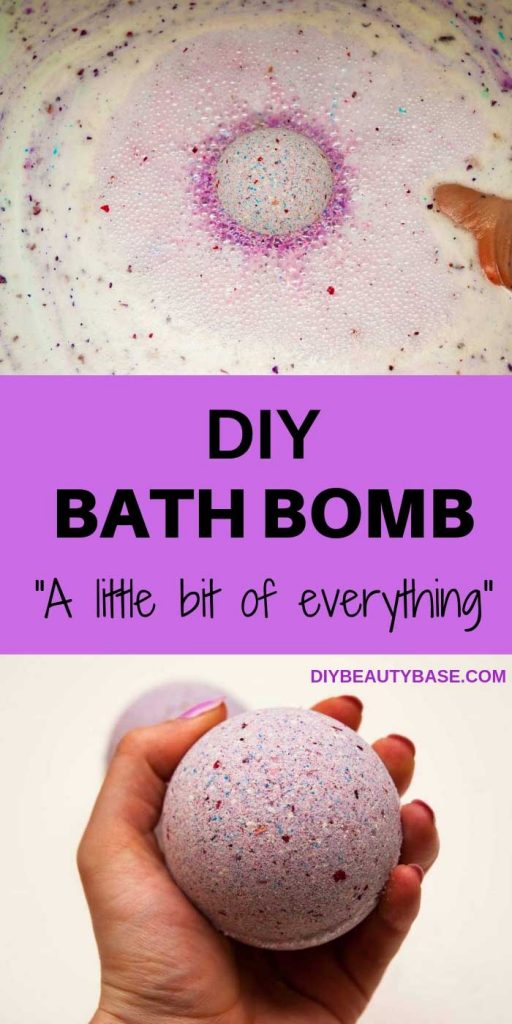 Making bath bombs
1. Combine baking soda, buttermilk powder and cornstarch in a large bowl.
2. Add purple dye and mix. You want the mixture to gain light purple shade but still have visible color speckles. Add pink color and mix. Again you don't want to mix too well. Add blue color and mix.
3. Add citric acid, sea salt and crumbled flower petals. Mix.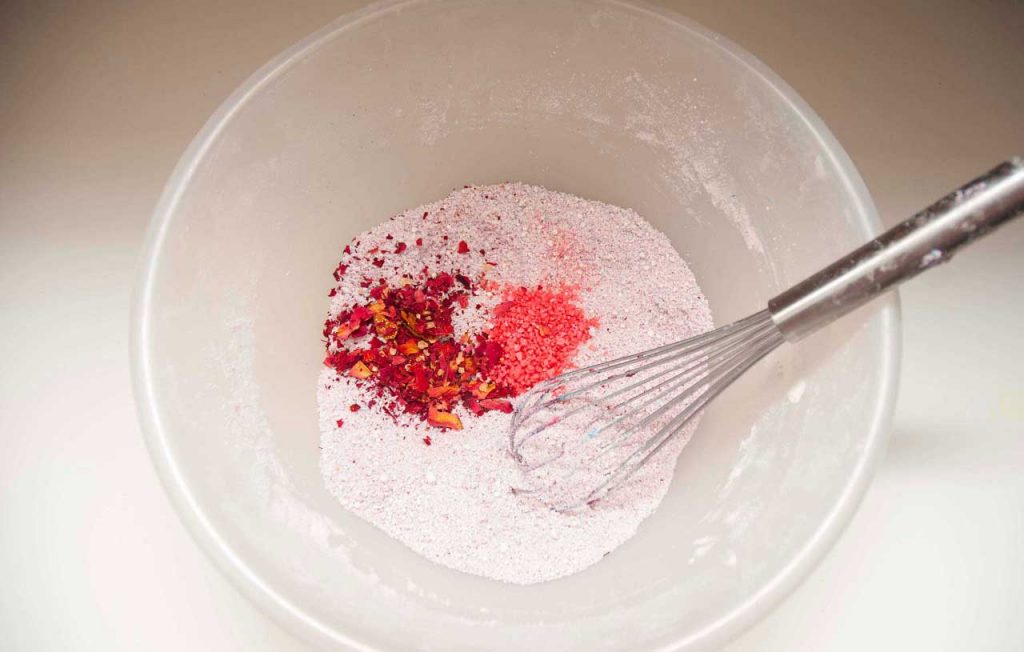 You can add plain sea salt or colored sea salt as I did. To color sea salt combine it with mica powder in a small bowl.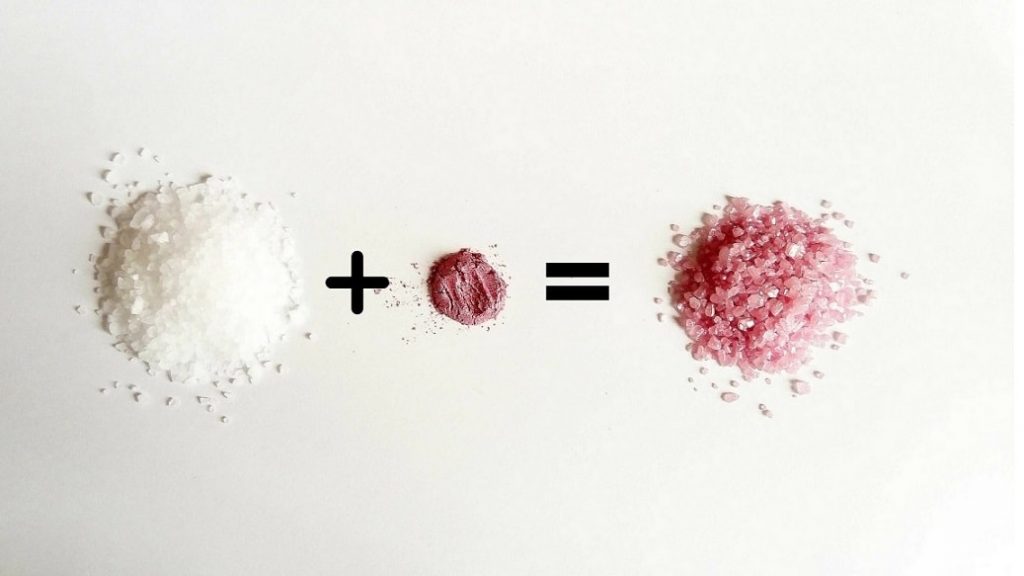 4. In a separate bowl combine oil, Polysorbate 80 and fragrance/essential oils. Once combined add it to the main bowl and mix.
5. Now its time for the most important part of bath bob making – adding the right amount of moisture to the mix. Spray some water on your mixture and mix with a whisk. Check the mixture by squeezing it in your palm. If the mixture stays together – it's ready. If it crumbles, continue to spray water and mix until you get it right.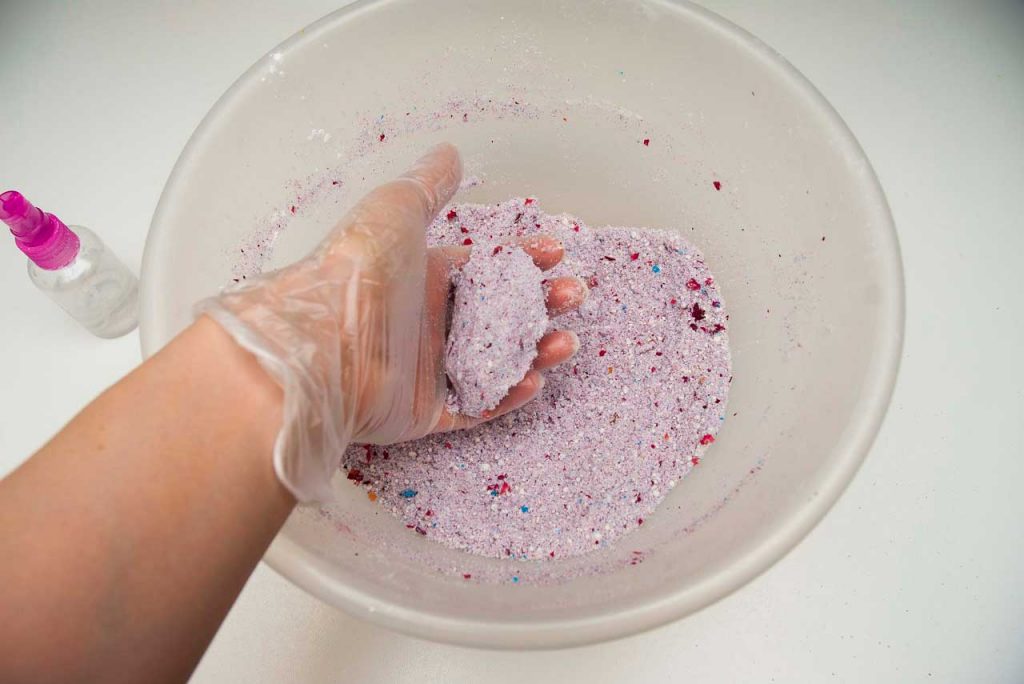 6. Pack bath bomb molds with the mix. Let them sit in the molds for 5-10 minutes, then remove and let them dry for 24 hours.
If you live in a humid environment pour some rice around your bath bombs. Rice will absorb some of the moisture in the air allowing bath bombs to dry better.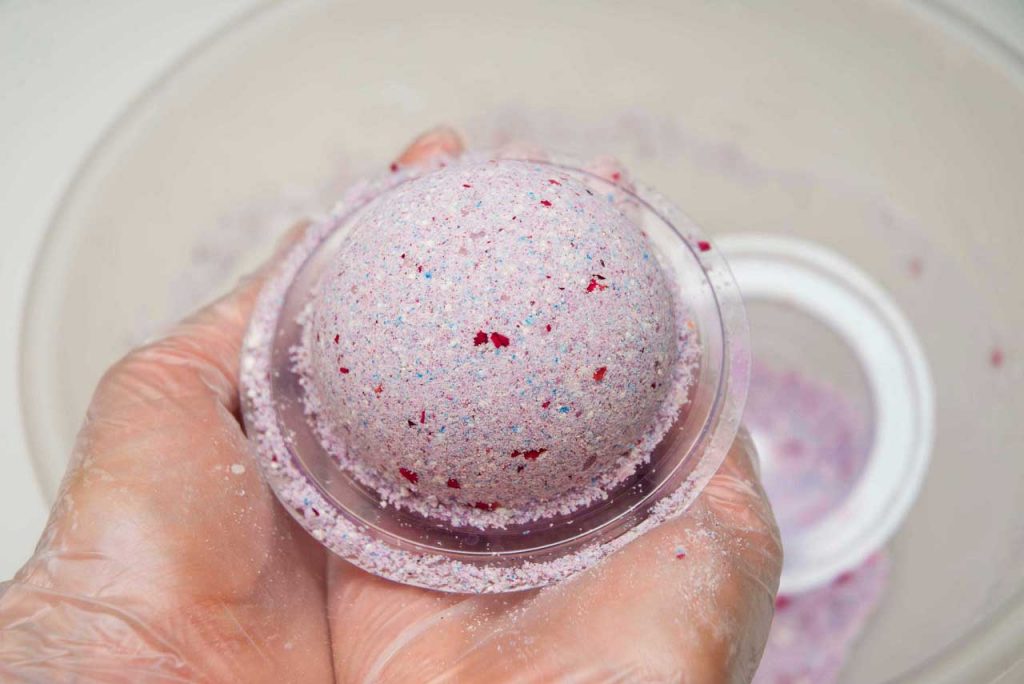 Show your bath bombs
The fun thing about this DIY bath bomb recipe is that the bath bombs will come out different each time someone makes them. I would love to add some examples to this post. So if you made bath bombs with this recipe and would like to share send me your bath bomb photo to contact@ diybeautybase.com or leave it in the comment section on Pinterest.