This post contains affiliate links. If you click and make a purchase, I may receive a commission. Thanks.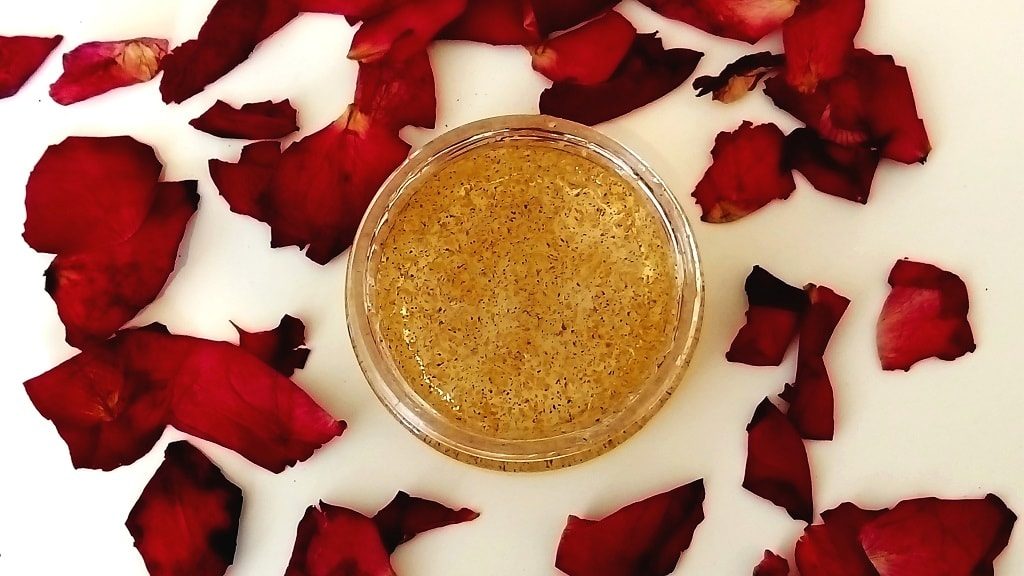 An exfoliant
Basically a gritty (exfoliating) substance of some sort. There are many different types of exfoliants you can use and each one has its own benefits. Before choosing the "gritty substance", decide which body part you will be scrubbing. Some exfoliants are gentle and are better for sensitive parts like lips and face, some are quite abrasive and are best for elbows or feet. Most popular, of course, are salt and sugar. These are the easiest to get and have the benefit of dissolving in water, so they don't leave a messy bathtub.
- Salt. It can be sea salt, Epsom salt or just a table salt. Of course sea salt will come with additional benefits: it helps to draw toxins out of the body and acts as an anti-inflammatory for sore muscles. Whichever you choose make sure you use small granules as bigger ones will be to abrasive.
- Sugar. Sugar scrubs are less abrasive than salt ones. Mainly because table sugar granules are rounder than salt. This makes sugar scrubs perfect for the face or if your skin is more sensitive in general. Both white and brown sugar are great as long as granules are small. Try brown sugar for a heavenly smell.
- Oatmeal. Oatmeal is the gentlest out of all the exfoliants and is suitable for any body part. It has soothing and moisturizing properties and is perfect for a very sensitive, dry and itchy skin.
- Ground coffee. Oh boy… Where do I start? Not only coffee scrubs smell divine but they also come with amazing benefits for your skin. Caffeine is a vasoconstrictor, meaning it helps to tighten the blood vessels and may temporarily reduce varicose veins and rosacea. It can also temporarily reduce the appearance of cellulite. How? Caffeine stimulates dilation while the scrubbing motion increases circulation, plumping up the skin and making cellulite look less obvious. And that is not all, coffee's stimulating properties improve blood flow and make your skin appear more radiant. Ground coffee can feel quite harsh if you have sensitive skin. To make it gentler just blitz it in the blender until it is flour like. Now it will feel great even on the face.
- Almond meal. Soft but effective. Has skin lightening and moisturizing properties. Does not dissolve in water.
- Ground nut shells. Ground nut shells tend to be very hard which makes them perfect for thick deposits of skin such as elbows, knees and feet. Larger particles are too harsh for face but when crushed to a fine powder some of it can be effectively used in face products. What makes it interesting to use, is it's appearance. Ground nut shells, for example, walnut shells, look like light brown particles. This makes them visible in a cream or a light scrub and provides a more luxurious look and feel. This exfoliant can be used on its own but is best when mixed with other more gentle exfoliants.
- Other options: rice bran, wheat bran, flax meal (ground linseeds).
Oils
Most shower scrub recipes require to add about 1/3 cup of oil to 1 cup exfoliant. Oil performs two functions in a handmade body scrub: it moisturizes and it holds mixture together. There are many nourishing natural oils to choose from. When choosing make sure you get the highest quality oils you can afford. If possible you should be buying pure, cold-pressed, unrefined oils. Such oils retain the most beneficial qualities. Another important factor is oils consistency. If you do not like oily feel on your body, choose oils with a thin consistency that will absorb and wash off easily. And don't be afraid to experiment in order to find what works best for your skin and your product.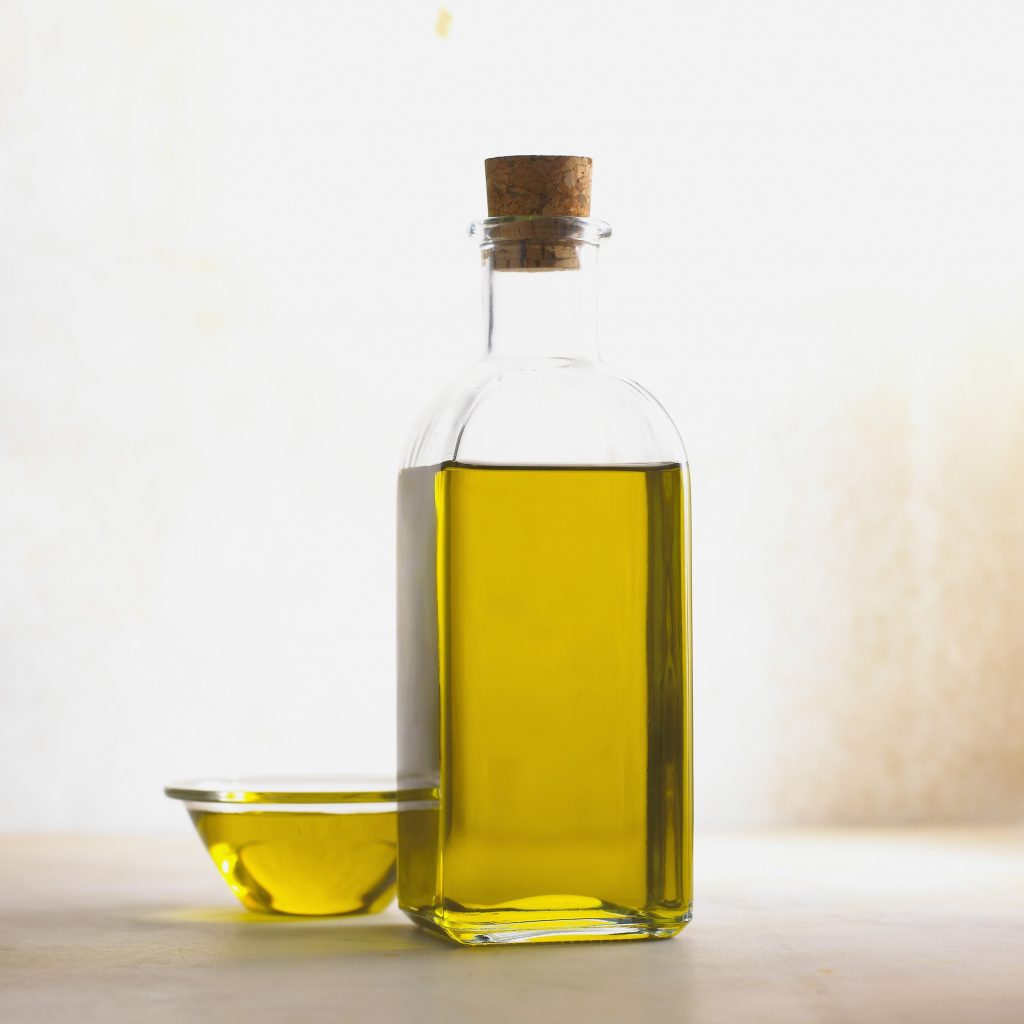 - Coconut oil is thick, luxurious, and moisturizing. It solidifies at 76F degrees so you will need to melt it before using. This oil is great if you want your product to have a more solid consistency. If not, just mix in some other oils and it will help your scrub to maintain its fluid state. Note: refined coconut oil has no scent while unrefined coconut oil will have a noticeable coconut scent.
- Avocado oil is rich and thick. It is packed with proteins, omega 3 fatty acids, and antioxidants and is a great choice for dry or mature skin. Since this oil is quite thick you may want to mix it with other, thinner oils.
- Sweet almond oil has a lovely light nutty aroma and a medium consistency. It absorbs well and leaves skin very soft. If combined with thicker oils, helps them to penetrate the skin more deeply. Almond oil also helps to improve skin tone and complexion.
- Grape seed oil has a light, sweet smell. It is very thin but not absorbed by the skin as easily as some other oils and leaves a thin protective film on the skin.
- Olive oil has a strong aroma and a rich golden color. Though not a particularly exciting option, it has its benefits. It is easily accessible and is a great oil to use for people with nut allergies. This oil is not easily absorbed, therefore, is best used before bedtime.
- Tamanu oil is also known as a healing oil. It has anti-inflammatory, antimicrobial, and antioxidant properties. It is suitable for all skin types but is especially beneficial for acne-prone and damaged skin. Just like coconut oil, Tamanu oil is solid at room temperature so you may need to melt it in a microwave prior to adding to your recipe. Things to have in mind while working with this oil is that it has a distinctive green color and a strong smell. You may want to dilute it with other oils or choose stronger smelling essential oils to hide the natural scent of this oil.
Fragrance
If you want your scrub to smell nice just add some essential oils to it. Essential oils not only smell great but can also provide additional skin benefits and even lighten your mood. When making your scrub you can choose to use one essential oil or a combination of a couple to help achieve a more sophisticated scent. You can combine oils based on their mood enhancing properties, benefits for the skin or just to achieve a fun scent. Some examples are: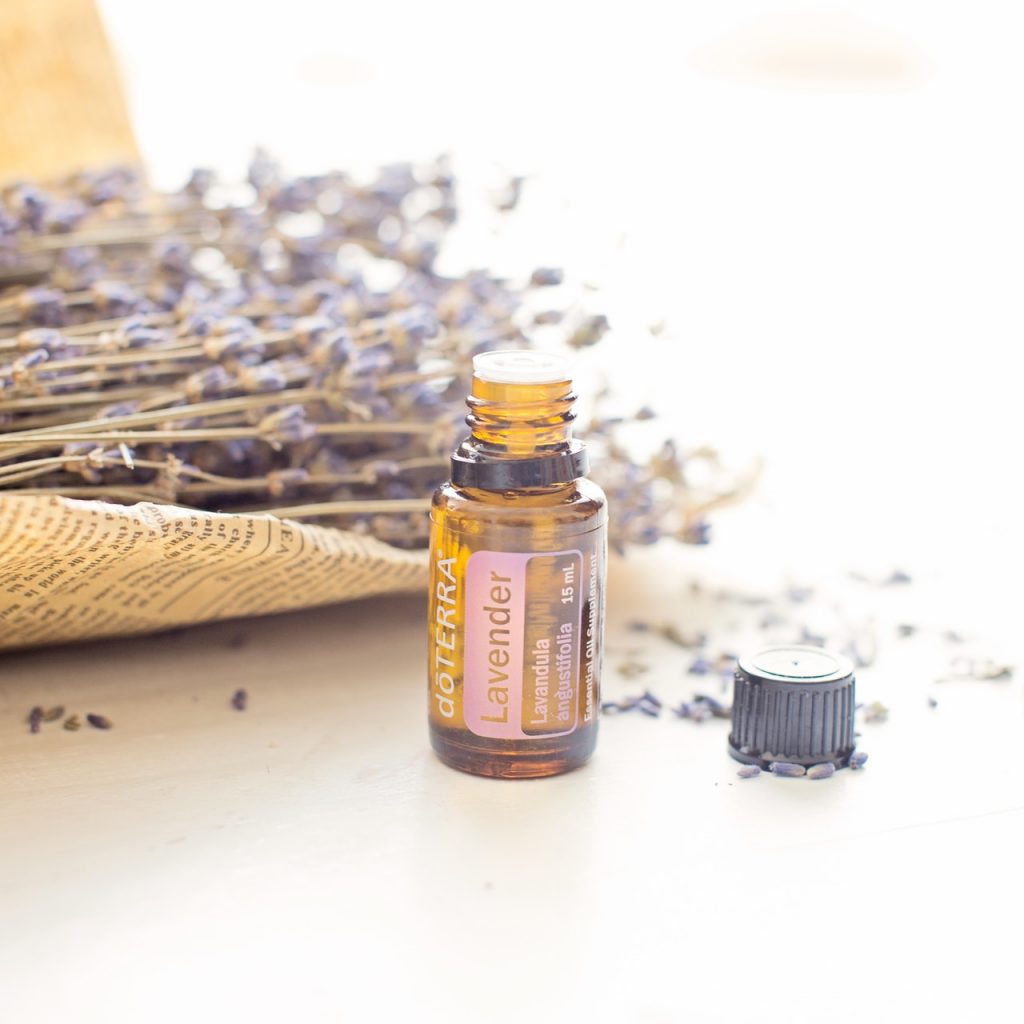 Essential oil blends for:
Oily skin:  sandalwood +lemon + lavender
Dehydrated skin: rose + sandalwood + patchoulli
Broken capillaries: rose + chamomile + cypress
Acne prone skin: lemon + cypress + lavender
Mood boosting: bergamot + lemon + orange
Stress relief: rosemary + lavander + clary sage
Romance: Jasmine + Neroli +Rose
Pumpkin Pie Spice: cinnamon leaf essential oil +  nutmeg essential oil + clove essential oil
Christmas Blend:  peppermint essential oil +tea tree essential oil + cinnamon essential oil
Fall Spice: cinnamon leaf essential oil + ginger essential oil + orange essential oil
Men's Blend: bergamot essential oil +patchouli essential oil + ginger essential oil
There are literally millions of amazing combinations you can make. Experiment to create your own unique scents and let us know how what you came up with.
Note: Avoid getting undiluted essential oils on your skin. Undiluted oils are very concentrated and can cause irritation. If you have sensitive skin, be mindful when using basil, cinnamon, clove, lemon, lemongrass, tea-tree, thyme and citrus essential oils.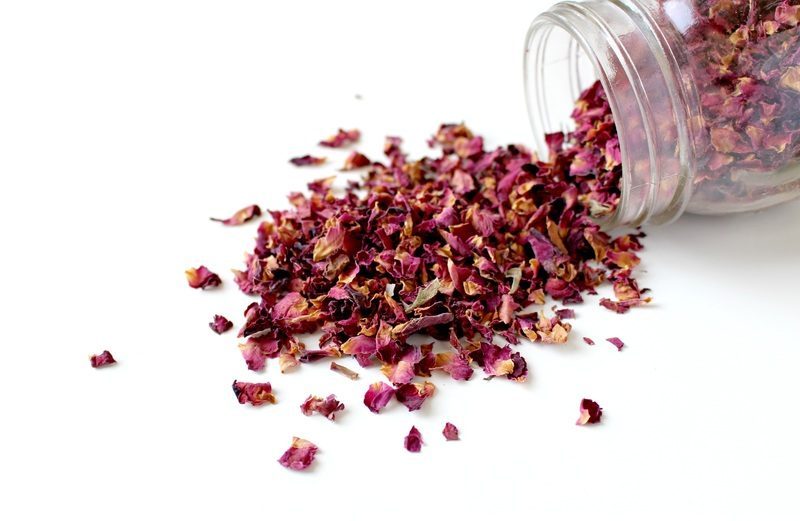 - Charcoal is great for facials scrubs as it detoxifies the skin and clears out blackheads.
- Baking soda. Can be used together with other exfoliant or on its own. Great remedy for the acne-prone skin.
- Flavorings. Lip scrub with added flavoring? It's a game changer.
- Soap. If you are bored with a traditional liquid scrub, add some soap to the mix. Place mix into some sort of containers, for example ice cubes mold. Soap will help your mix to solidify and you will have beautiful scrub cubes.
- Fruit juice, honey, etc. However, such scrubs will have to be stored in the fridge and used within a week.
- Spices.
- Herbal teas, rose petals, etc. - add some herbal tea leaves or rose petals to your mix and ta-dam! An Instagram worthy looking scrub.
Colorants provide an easy way to add color to your skin care products. There are multiple options you can choose from and the types mentioned below are completely safe and commonly used in homemade skin care products.
- Mica powders.
- Soap colorants. 
- Food coloring.
Note: Avoid adding shimmer and color to your scrub if you are planning to use it on your lips. Instead, add some colorful lip balm.
How to make homemade scrub yourself:
Making scrubs is very easy. The most basic recipe calls for mixing 1/3 cup oil with a 1 cup of your chosen exfoliant. Mix it well and your scrub is ready. It is that simple. But I have a feeling you want a bit more than that, huh? Some luxury? Some fun? A pinch of personality? Read on:
1. Take a bowl and mix 1/3 cup of carrier oil/oils with your chosen essential oils. Depending on the strength of scent you want to achieve add 5-15 drops of essential oils all together. Its better to start with less and add more later on. The reason we want to mix oils now is to help essential oils to blend better. Note: if you are using coconut oil or adding butters, melt them in the microwave before adding.
2.  Add 1 cup of your chosen exfoliant.
3. Add any additional ingredients you would like to use: colorants, rose petals, etc. Always start by adding just a little bit (a pinch of colorant, a tbsp of tea leaves) to see how it goes.
4. Once everything is mixed - check the consistency of your mixture. If you think its too runny, add some more exfoliant. Feel free to adjust exfoliant to oils ratio because different exfoliant and oil mixtures might need different quantities. Also each of us have our own preferences regarding consistency.
5. Put your scrub into a container with a lid. It is ready to enjoy!
Bubblegum lip scrub
1 TBSP Sugar
1/3 - 1/2 tsp Olive Oil
4 drops of Food Coloring
2 drops of Bubblegum Flavoring
Frosty Mint sugar scrub
1/3 cup coconut oil
1 cups sugar
1 tablespoon peppermint extract
1 drop green food coloring
Coffee scrub
1 Cup Ground Coffee
1 Cup Sugar
1/2 Cup Organic Coconut Oil
1 Tablespoon Vanilla oil
1/2 Tablespoon Cinnamon oil
Citrus salt scrub
1 cup salt
1/3 cup grape seed oil
15 citrus essential oil